Vanessa Carlton talks moving on from 'A Thousand Miles,' at the Bottleneck tonight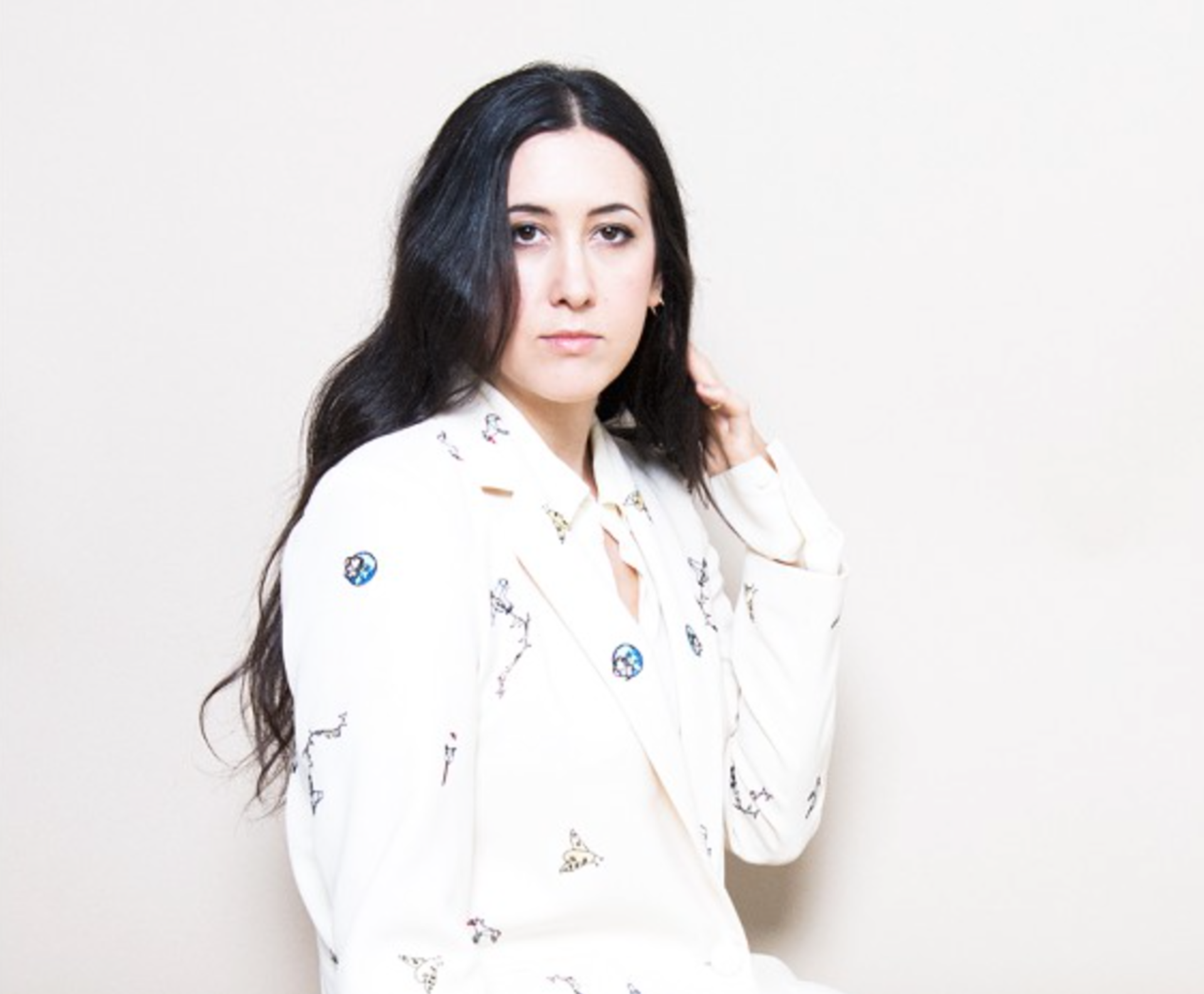 %{[ data-embed-type="image" data-embed-id="" data-embed-element="aside" ]}%

In 2002, Vanessa Carlton released her debut full-length, Be Not Nobody. Unless you were indisposed for all of that year, you'll recall the album's leading single, "A Thousand Miles." Carlton was a ripe 20 years old when that record was certified platinum, and she was nominated for several Grammy Awards.
More than a decade later, none of Carlton's subsequent releases had managed to stick as much as her first — until this year's Liberman. Worlds away from the bubblegum earnestness of the early aughts, these 10 songs are quiet, reflective and enchanting. Easily one of the year's most underrated pop albums, Liberman guides the listener through a dreamscape, with Carlton finally finding her post-hype voice. And we couldn't be happier to have her back in the limelight.
The Pitch: It's been four years since your previous album, and you've had a lot change in that time — marriage, baby, life stuff — but it almost feels like you tried to purposely steer clear of anything too personal on this new album. Why is that?

Carlton: I really wanted it to feel like an escape album, like a reflection of peace and of some sort of contentment, which is so hard for human beings to feel, you now? And I wanted it to not be too personal and not be too earnest, a little bit like a trip. A little trippy. You don't have to drop acid to listen to it, by any means, but I wanted it musically to kind of feel like that.
I didn't want to get too personal. I didn't feel compelled to. It wasn't like I overthought it. I really had a concept for the record and I stuck with it throughout all the stuff that was going on in my life on the personal side, because my attitude remained the same through it all and even though my life changed so dramatically — getting married, moving to Nashville [from New York], having a baby — all awesome, beautiful things — but they all stayed in line with the original concept of the record. Which was just to stay peaceful.
At the same time, you're putting your grandfather's original last name on this album — which is really so deeply personal, a d quite a statement. Why was that an important choice for you?

I wrote most of the songs looking at his paintings — he was a painter himself. I have this one painting of his that my grandmother gave me, and it's of this woman painted three different ways — it's huge, really grand in scale. And what was unusual about my grandfather's paintings is his palate choice — he was very traditional and he had amazing technique, but then there were these colors that were super out there, and I realized that I wrote most of these songs looking at this painting that he made, and it really just feel into place. And also, I didn't even know that my grandfather's real last name was Liberman until I was in my 20s and my mom told me that he had changed it. I wanted to honor what was real. And it's such a strong work.
In 2013, you married John McCauley — a musician who has his own successful project, Deer Tick, and who tours often. I imagine there are two sides of it — the camaraderie and the understanding of being in a relationship with another creative person, but also the struggle of that. How do you find balance in your relationship?
We're both similar. He has to deal with my creative stuff too, but I think when you really work on prioritizing a relationship — I think for both of us, family comes first before anything else, and I think that's why we work. And he's a bit more traditional than I am, to be honest, and he pulls me in that direction, and I absolutely love that. We find a nice balance for each other. I think two creative people can absolutely work if they have enough self-awareness — you have to put a lot of thought into how you communicate with each other.

You were 20 when "A Thousand Miles" became such a sensational hit. How do you feel about the evolution of your music? What kind of struggles have you encountered?

I think, particularly with this record, it's been really great that people have been so supportive of it and so receptive. It's hard when you have one thing that you're known for, one piece of work that you did — I wrote that song when I was 16 years old, and it's overshadowed everything. And it's amazing, but it's also a total hurdle, if you think about it.
It's almost like you have to recalibrate. I was listening to this guy on the radio, a songwriter, and he had this huge hit, and he was being interviewed and he was so honest about it. Like, "Where do you go from there?" And he was so honest. He was like, "If I never get another cut like that, will I always be aiming to get something like that, or should I just pretend like it didn't happen and ignore it?" And it took me a second, but I was like, you have to sort of pretend like, "OK, that's great, but that didn't really happen." It allows you to evolve your work. Most of the reception on this record has been really positive. I try not to read reviews, but my manager kept sending me stuff. I think there was only one where the guy kept being like, "This doesn't sound like 'A Thousand Miles' and she's never going to sound like 'A Thousand Miles' again" and I was like, "Really, man? You think that will ever happen again? Be normal." How could any artist progress like that?
I love the freedom that that song gave me — I was able to control my records, I was able to leave a major label, and to really figure out my direction. And of course, you play shows, and some people will always want to hear that song. But to be honest, most of the people that come to my shows nowadays, they want to hear the new stuff, and that feels good. Not like I'm just some monkey up there and they're waiting for this one song. It's really been a wonderful shift, and I feel pretty grateful for my position at the moment.

Vanessa Carlton is at the Bottleneck tonight. $23, all ages, 8 p.m. Details here.