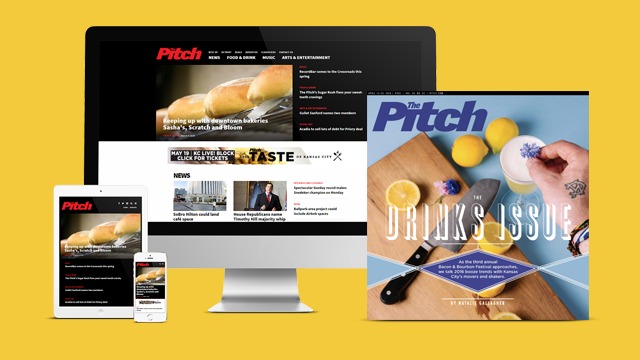 The Pitch is a free, controlled-circulation magazine, printed the first week of each month. More than 35,000 copies are distributed in the Kansas City metro to more than 1,000 locations.
Emphasizing investigative reporting and long-form journalism, The Pitch covers every aspect of local life — government and politics, performing and visual arts, music, fashion, books, movies, food and drink — in print each month and online every day at pitch.com.
Call now to speak with a multimedia specialist and request a customized marketing plan to grow your business. Ask how you can be part of our full calendar of events.
Display-advertising inquiries: Call 816-218-6702 or email Publisher Stephanie Carey at stephanie@thepitchkc.com
Classified-advertising inquiries: Call 816-218-6711 or email Adam Carey at adam@thepitchkc.com