The Safe Side of the Fence director Tony West brings his workers-done-wrong doc to the Tivoli tonight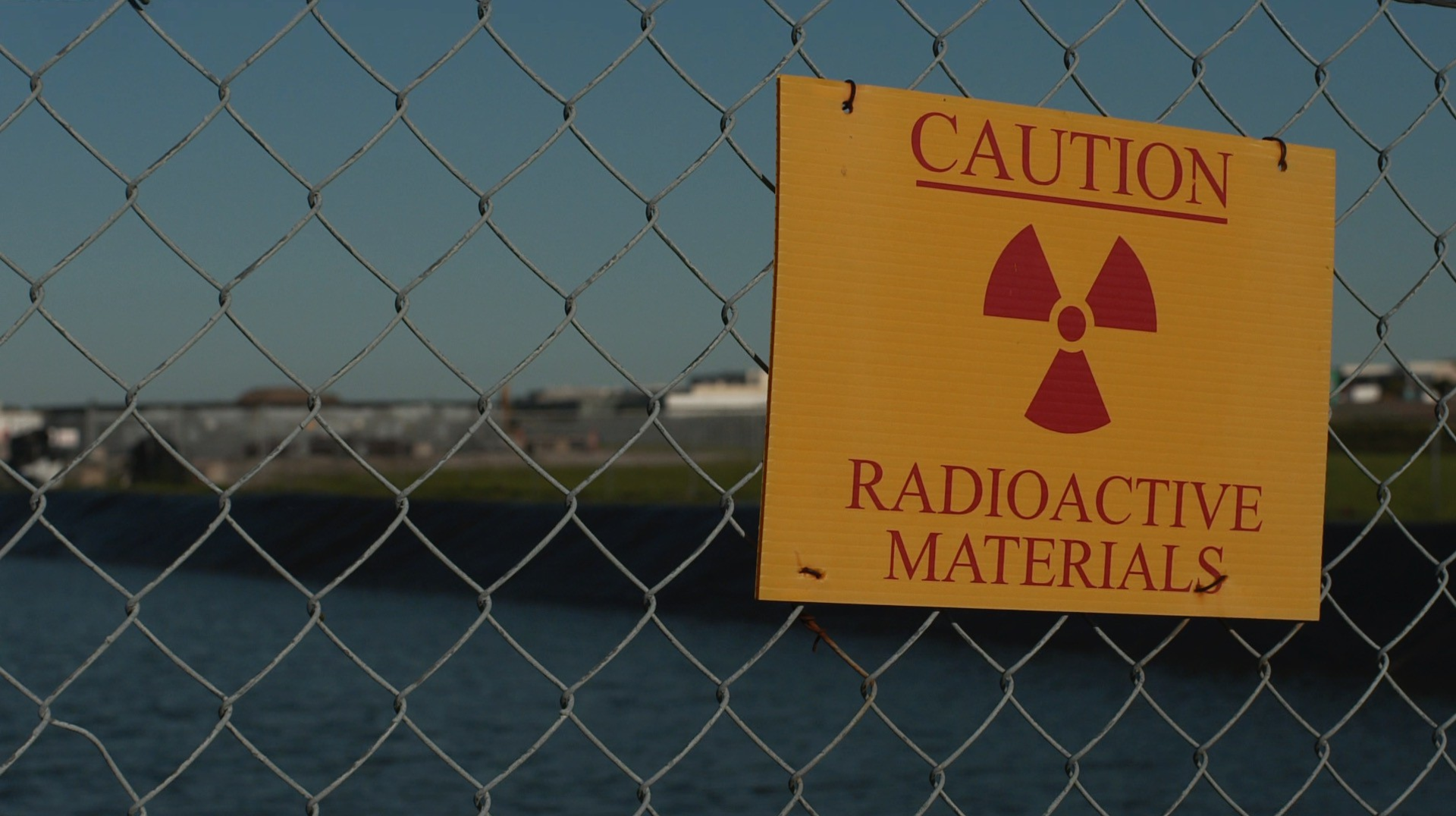 %{[ data-embed-type="image" data-embed-id="" data-embed-element="aside" ]}%
For blue-collar workers in Kansas City in the 1950s and '60s, a job at the Bendix plant was a plum gig. It was simple, it was stable, and it was safe — or so employees believed.
That plant, which was also known as AlliedSignal and Honeywell — the companies that operated it under contract with the U.S. Department of Energy and the National Nuclear Security Administration after 1949 — is now abandoned, and the property has undergone more than $65 million in hazardous-waste cleanup. Meanwhile, workers now manufacture the same non-nuclear parts for nuclear weapons at a newly constructed facility on Missouri Highway 150 and Botts Road.
In 2009, I wrote about the nearly forgotten "Cold Warriors" of the KC Plant, who labored to feed the nation's demand for warheads during nuclear proliferation and then, as tides turned, worked to deconstruct those same weapons. For their efforts, they were sickened with cancer and lung disease.
Now, a new documentary by Tony West, The Safe Side of the Fence, covers that same hot ground and much more, from the Manhattan Project of the 1940s to the bureaucratic rollout of the Energy Employees Occupational Illness Compensation Program, begun in 2001 to assist workers and contractors suffering from illnesses linked to toxic exposures at Department of Energy sites. I talked with West by phone to discuss the film, which screens at 7 tonight at Tivoli Cinemas. (Tickets here; West will be at the showing.)
The Pitch: What started you on this topic?

West: I started looking at those workers who are in the beginning of the film. I knew that they were sick, and I wanted to help them. I knew that there were some other workers from the same plant who had gotten compensated through this energy compensation program. I was kind of confused as to why some people were getting compensated and some people weren't. So that started me looking at that program itself. And then I became curious: Where'd they get that material in the first place? What were they doing? I knew nothing about this when I started. That was five years ago.
There are guys you interview who describe watching crews of workers in haz-mat suits come in to clean the same areas where they've worked for years in their shirtsleeves. One guy in particular, he laughs through his entire interview. How do you think these guys find humor in such a grim situation?

Yeah, that really struck me, too. Gary Ferguson. He was an amazing guy. He just thought it was so ridiculous, the whole thing. I also liked how Father Jerry Cleveland, in the film, he also thought it was ridiculous, and I interviewed those guys separately. They didn't know each other but they happened to be there at the same time, and they were describing the same thing in the same absurd manner. Putting those two together really hammered home how crazy the whole situation is.
What surprised me, too, was how you touched on the nuclear program at all these different levels, from making the parts to assembling them, from transporting them and to disposing of the waste. And at every level you looked at, there was some massive failure.

I feel like I'm just scratching the surface. Right from the very beginning, there has been just this lackadaisical attitude toward the most dangerous materials on the planet. I know a lot of people will argue, early on, people didn't really know what they were doing. Well, yeah, but I feel like some people knew what they were doing. People in the scientific community, supervising these workers, they knew how dangerous this material was. And the rank-and-file guy who just comes in there as an electrician to wire some stuff in there, that guy probably didn't know. But other people knew.
It's frustrating to watch these workers struggle to file the paperwork to prove they qualify for this compensation fund money, when that same amount of money could have been spent outfitting them with the protection they needed to do the job in the first place.

The other thing for me, too, they went out of their way to keep information away from workers, no doubt about that. I'm sure back then, they made the excuse, "Well, we need to win this war." If you want to sacrifice yourself for war, that's your decision, but you have to question you sacrificing someone else. I think a person is owed someone telling them, "You're doing a very dangerous job, you might get sick, we're gonna do our best to protect you, but there's a risk in this." If you know the deal and still sign on for the job, that's one thing. But nobody told these guys anything.
The archival footage and photos you were able to round up – that must have required a ton of research.

I showed a picture [of a group of plant workers] to the guys who are left, and they're like, "All those people are dead." Most of them went pretty quickly, who did that kind of work. Maurice Copeland, a worker from the Kansas City Plant, he drove down to St. Louis and watched the film, and during the question-and-answer session afterwards, he stood up and said, "You gotta bring this film to Kansas City." I want to take it to as many places as there are workers, you know, Los Angeles, Indiana, down there by Oak Ridge. I want to get to Hanford, to Rocky Flats, Los Alamos. Unfortunately, there's no shortage of places to go with this film.