New KC Current stadium renderings reveal transformation into a concert venue, farmers market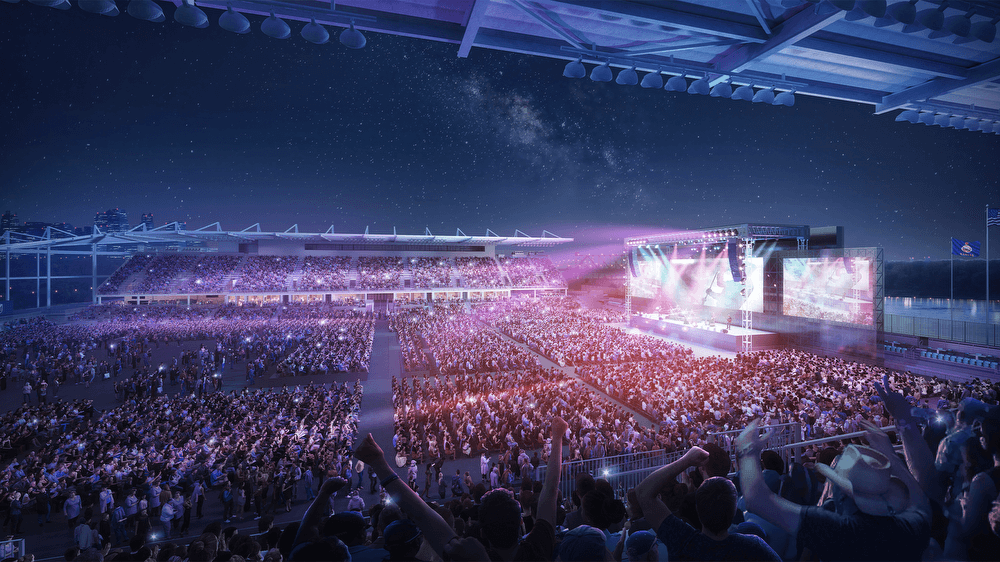 The KC Current stadium has plans to be more than just a soccer stadium as the organization releases renderings of the various uses for the stadium.
The stadium placed at the riverfront in KC is reimagined for different uses in these renderings. The stadium and surrounding district are said to be a live entertainment destination for KC so that the city can host those events year-round. 
The photo pictured above shows the stadium lit up with a live concert, showing the stadium's ability to host live events. This opens up another large, open-air venue in town that should lure more artists to come and perform. While each seat in the stadium will provide a great view of the modern stage, it will also provide amazing views of the riverfront and downtown.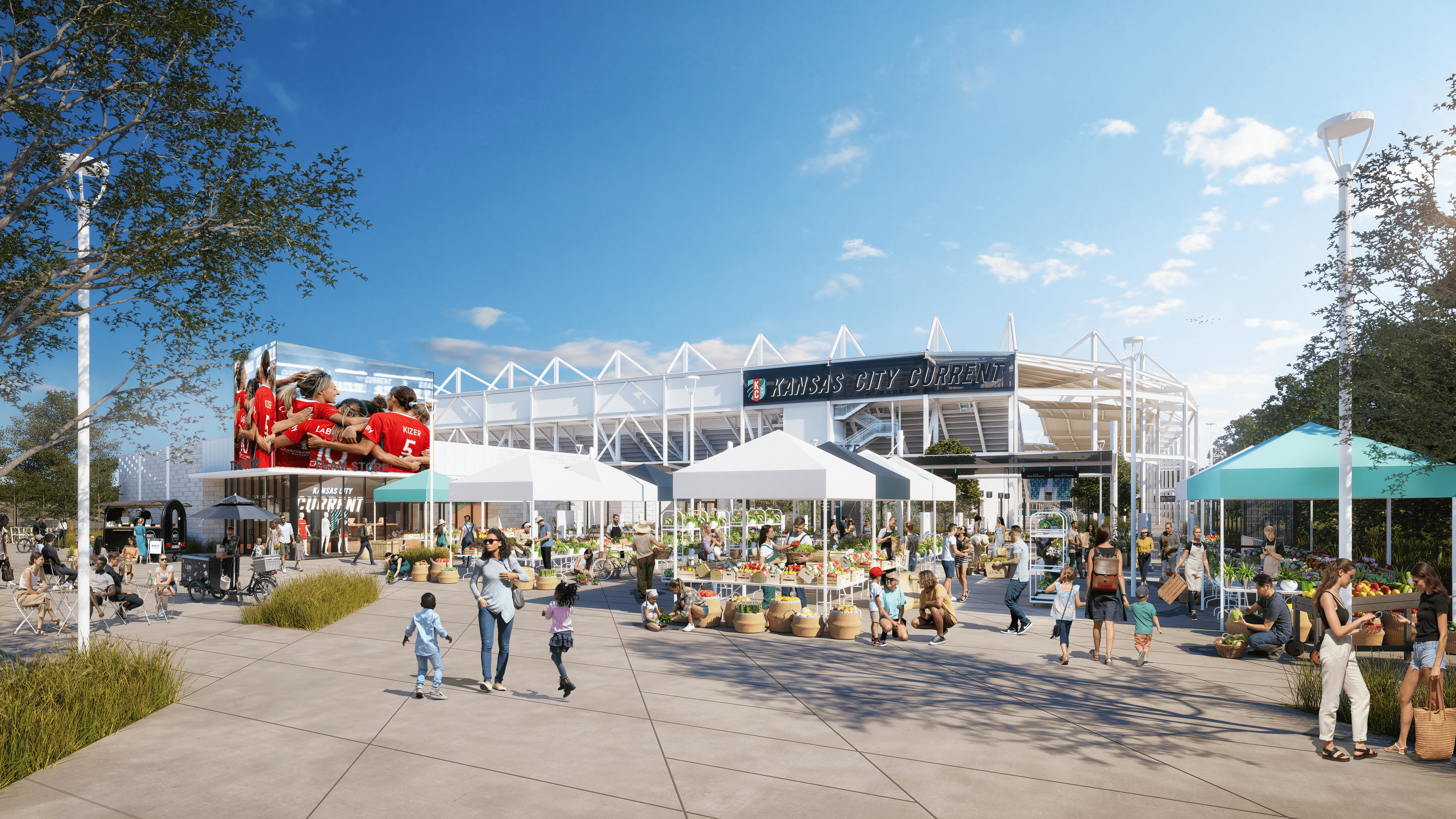 Another form that the stadium will take is a farmer's market. We see farmers' markets pop up throughout town now but to have this great new space for local goods to be displayed and purchased is always a win in our book. The open plaza design will also provide more uses for community events and allow a streamlined experience for fans on match days. This is one of the first steps in the further development of the Berkely Riverfront. 
The KC Current stadium is the first built solely for a women's professional sports team. The team also announced that May 12th is the last day to purchase 2023 season tickets. Fans have until Wednesday, June 7th to place a membership deposit on KCCurrentStadium.com which will secure their place in line for 2024 season ticket membership.
They expect the demand to be much higher for the 2024 season because of the new stadium so get your spot in line while you can. 
KC Current play this Sunday, facing off against San Diego Wave. Get your tickets here.