Mission's looming City Council election doesn't make things look any better for Tom Valenti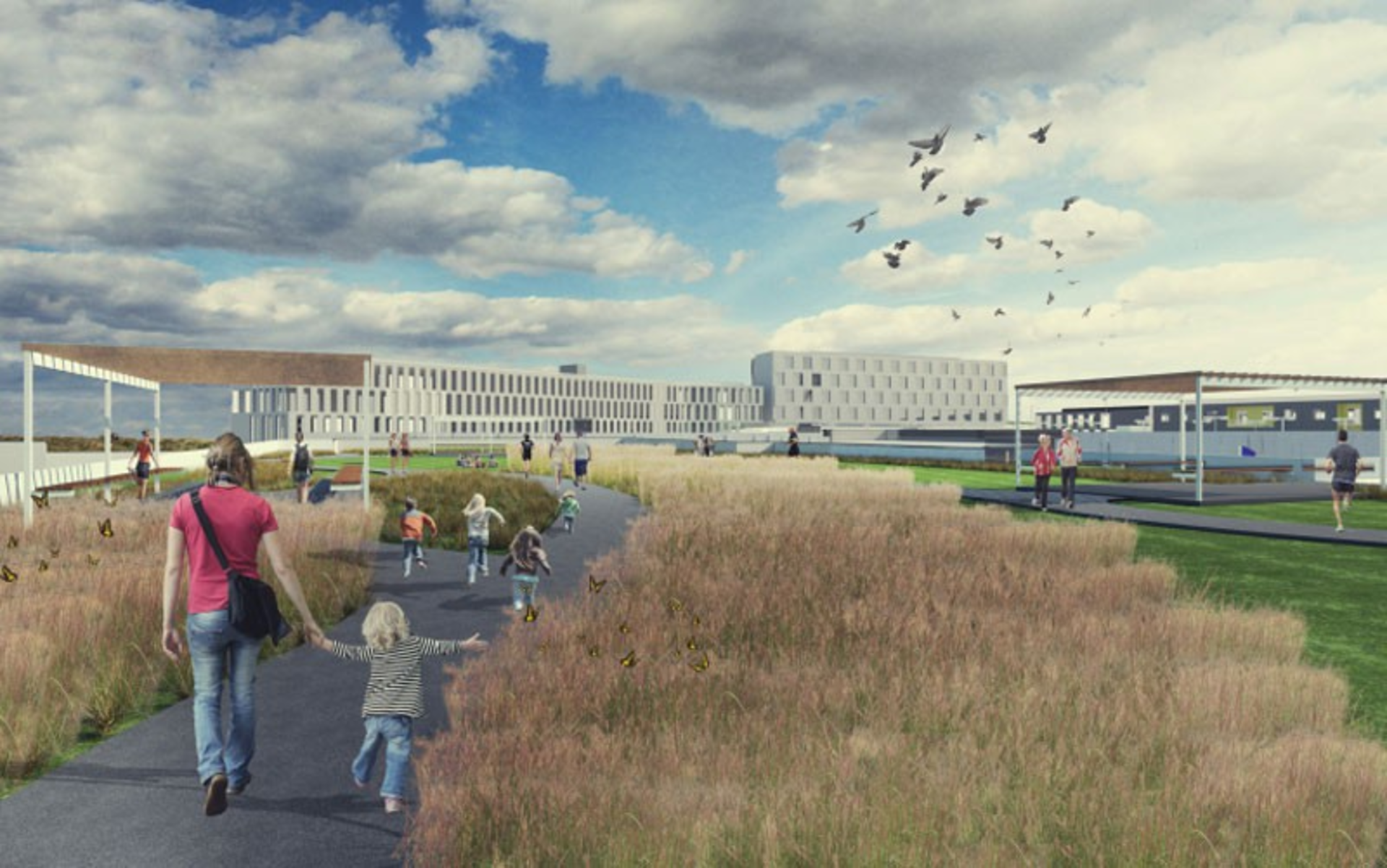 Mission Gateway developer Tom Valenti has at least 99 problems, and an upcoming election is just another one.
The New York developer probably has more on the line on April 5, when Mission residents elect their City Council representatives, than the candidates themselves. Valenti, after all, has personally guaranteed at least some of the debt associated with the Mission Gateway project. He told the Kansas City Business Journal recently that he has his life savings tied up in this project.
Even if that's hyperbole, one thing is clear: Valenti badly needs votes on the City Council if he wants his Walmart-anchored development at Shawnee Mission Parkway and Johnson Drive to ever happen. In fact, he needs six of the eight votes on the council if he wants to secure $29 million worth of public financing for the project. (Mission requires a supermajority for the types of taxpayer incentives that Valenti is seeking.)
The good news for Valenti is that he's losing two strident opponents to his plan on April 5. Council members Amy Miller and Dave Shepard — both of whom have been publicly displeased with Valenti coming back to them with a Walmart-anchored plan — are not seeking new terms.
The bad news is that their absence may not be enough to get Valenti over that super-majority hump.
Worse for him, one of the only effusive supporters of his plan on the Mission City Council faces a challenger in what looks to be a close race.
Kristin Inman is seeking Jennifer Cowdry's seat on April 5. Inman finished second to Cowdry, the incumbent, in the March 1 primary election — by four votes. (The third candidate in the race, Nicholas Shigouri, corralled only eight votes and, thus, won't appear on the April 5 ballot for Mission's Ward 3 race.)
Inman is no fan of Valenti's project as it's currently proposed. Cowdry, meanwhile, has praised Valenti's latest proposal — the developer wants to build a Walmart Supercenter and then surround it with other retail, an Aloft hotel and market-rate apartments — comparing it at a recent council meeting to Zona Rosa or Prairiefire at Lionsgate.
Inman has concerns about how Walmart keeps up its properties. She points to a nearby example: the Roeland Park Walmart, which would shut down if Valenti opens the superstore in Mission. Inman says she hears from residents who don't want a repeat of the dark, uninviting, perpetually disorganized store at 51st Street and Roe.
Inman tells The Pitch that Mission decided more than a decade ago that the city didn't want big-box retail at Mission Gateway, the most high-profile piece of commercial property in the small suburb. Back in 2004, a previous developer sought to build a Walmart where Mission Mall once stood, only to be greeted by an unwelcoming Mission City Council. While past councils don't necessarily bind future councils to their decisions, keeping Walmart out of Mission Gateway is something Inman would like to see continue.
"The spirit was not to have anybody over 50,000 square feet," Inman says. "Of course, the Walmart violates that."
Valenti has said that Mission's development code provides for an exception when it comes to discount retailers, an interpretation that has been debated by some Mission policymakers.
Scott Babcock, one of two candidates running for Miller's council seat, sides with Valenti's view. He's a retired Marine who works as a financial adviser and has been on the Mission Planning Commission for more than a year. In that role, he has voted to approve Valenti's zoning requests — but he says he hasn't staked out ground on Valenti's project.
"I want to know all the answers," Babcock tells The Pitch. "For me to give anyone an answer at this point — for anyone to give you an answer at this point — is irresponsible because we don't know the answers."
Babcock seems tired of looking at the vacant ground that Valenti has failed to develop for more than 10 years, but also somewhat resigned to some form of Valenti's vision.
"Let's make some assumptions," Babcock says. "The current developer says that it will bring in $1.4 million in revenue to the city a year. So let's say we dig our heels in, and we force this guy somehow to sell this land to another developer. I've heard estimates that it will take four years if another developer comes in … before he builds another project. On a mixed-use development like this, we need to try to keep an arm's length to that tenant [Walmart]. Do I think we'd be hurt? No. Do I think we'd be helped? Some people might say no. I'd like to see this get finished so we can get some revenue."
Babcock's opponent, Nick Schlossmacher, seems to agree that cities can't pick which tenants go into property they don't own, except perhaps when millions of dollars' worth of public tax incentives are involved. Schlossmacher, an employee at VinSoluions, in Mission, says he's not in favor of Valenti's proposal because the Walmart is so big. He avoids mentioning Walmart by name in a conversation with The Pitch.
"If they're going to ask for funding, that's where I think the city can get involved in the process of who goes in there," Schlossmacher says.
He adds that he favors smaller retailers, something that's in keeping with Mission's small-town vibe along Johnson Drive, east of Nall. "My biggest objection is bringing in a discount store that big and the impact it has on Johnson Drive," he says.
However the race between Babcock and Schlossmacher turns out, it doesn't sound like Valenti can count on a yea vote from the new Ward 4 council member.
Ron Appletoft, who filed to run for Shepard's council seat, did not draw an opponent. He previously served on the council from 2002 to 2005, a period that covered Mission's study for the future of Johnson Drive. Appletoft, a chief financial officer for public utility WaterOne, understood from that planning process that Mission Gateway wasn't supposed to have a Walmart Superstore-type development. Today, his objections aren't limited to the size of the Walmart; he echoes Inman's concern about the retail company's ability to maintain its properties.
"As the project stands right now, I think the city of Mission can do better," Appletoft tells The Pitch. "We can have a development that meets the satisfaction of our residents. The vast majority of the residents I talk to are not in favor of the project."
Appletoft's observation about the broader sentiment of Valenti's proposal in Mission mirrors other informal polls taken by critics of Mission Gateway. A neighborhood leader recently testified at a council meeting that 85 percent of the residents in his part of town opposed Valenti's plan. Arcie Rothrock, a Ward 2 council member who is not up for election in April, has said 95 percent of the constituents she hears from don't care for Valenti's proposal, either.
Count Rothrock along with Debbie Kring as council members not up for re-election who have made it clear they don't support Valenti's plan.
That means even one new no vote on the Mission City Council could halt Valenti's ongoing effort to shove the world's largest square peg into a 16-acre round hole.