Chef Charles d'Ablaing is now at Hotel Sorella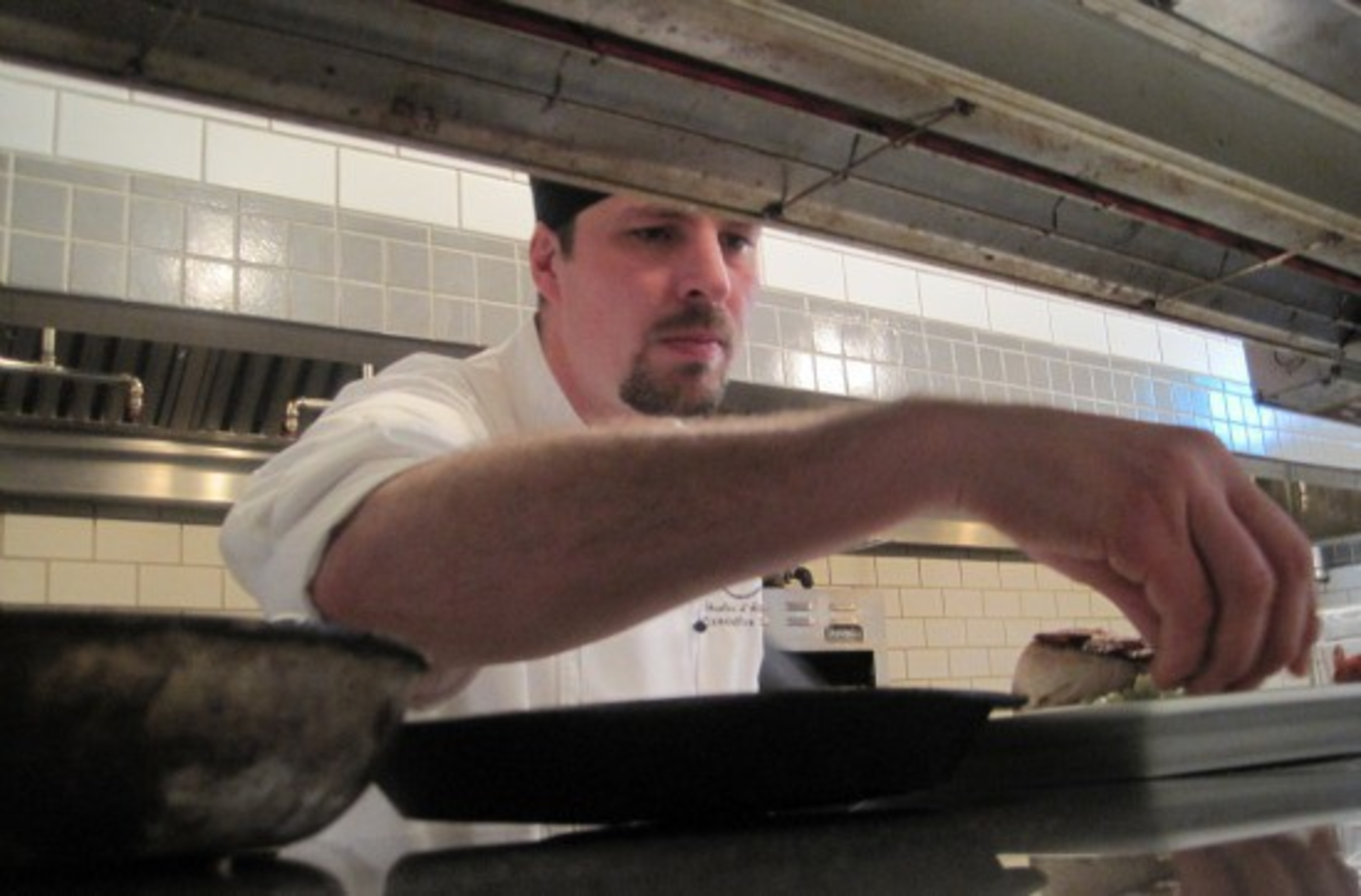 After a four-month vacation spending time with his wife and 4-year-old son, chef Charles d'Ablaing — formerly of Webster House and the Raphael Hotel's Chaz on the Plaza — returns to the kitchen today.
Hotel Sorella, on the west side of the Country Club Plaza, has hired the 40-year-old chef (a 2012 winner of The Pitch Golden Fork Award) as executive chef for the two-year-old Rosso restaurant on the hotel's top floor. But don't be surprised if the restaurant's name changes along with the modern Italian menu — d'Ablaing was hired specifically to turn the venue around. Despite a promising start, it has rarely drawn the dynamic crowds of neighboring restaurants JJ's and Jax Fish House & Oyster Bar.
Today will be the first day of business for d'Ablaing in the stylish boutique hotel. He says the changes planned for the restaurant may not go into effect for at least 30 days, but promises significant alterations in the venue's culinary approach.
"It might lean more toward the Mediterranean," he says. "But nothing has been decided yet."
Chef d'Ablaing fielded several offers, including a hotel property in Florida, before accepting the position with Hotel Sorella. 
"I really want to stay in Kansas City," he says. "I like the people here and have been here, on and off, for 19 years. And while the dining room at the Hotel Sorella isn't the biggest, it's one of the best rooms in the city with a terrific view and a beautiful bar."