Boyce N. Richardson, lawyer at Edgar Law Firm, talks traveling the globe, need for a new airport and more in The Pitch's Q&A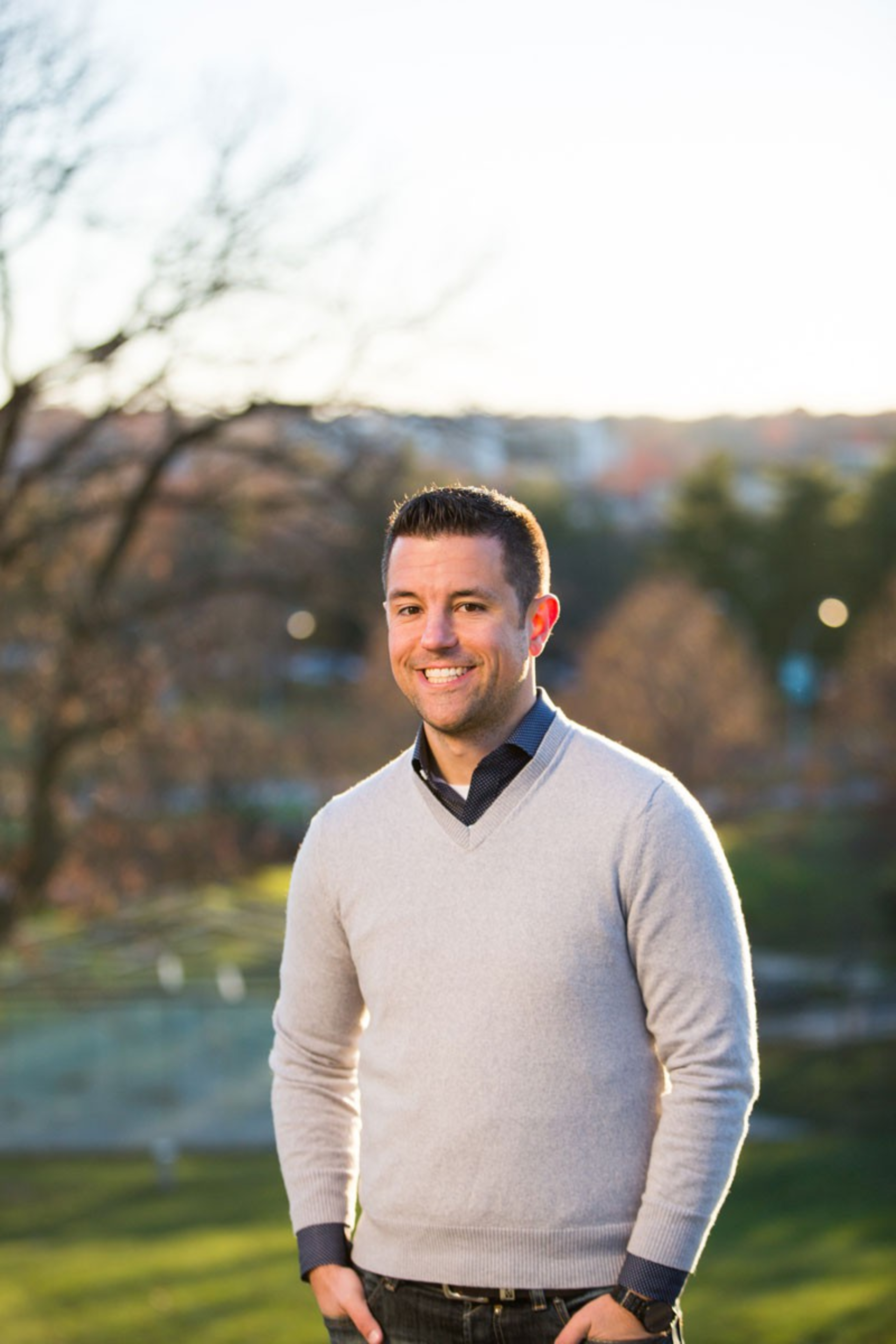 Hometown: Girard, Kansas
Current neighborhood: Union Hill
What I do: I represent an array of clients in class-action and contingency matters, while chairing the Young Friends of Art board of directors and managing KC Gooners.
What's your addiction? International travel. Whether it be North London for an Arsenal match, Tanzania to hike Kilimanjaro, Peru for a post-bar-exam trek to Machu Picchu, or any other far-flung locale where ancient ruins or a gorgeous vista may be found.
What's your game? FIFA16. More specifically, losing to people half my age online in FIFA16.

What's your drink? A Templeton Rye Old Fashioned, or basically anything that Brock Schulte concocts at the Rieger. Oh, and beer. Craft beer is life.
Where's dinner? The Rieger. Although my favorite dish in all of KC is the duroc pork chop with pork belly ragu at Novel, it is simply impossible to beat the variance and quality of each and every menu prepared by chef Howard Hanna.
What's on your KC postcard? The Nelson-Atkins Museum of Art from the south side. There are few locations anywhere that bear such a high level of importance in my life. Beyond that, it is, by far, one of the most awe-inspiring views that Kansas City has to offer.
Finish these sentences: "Kansas City got it right when …" It elected Mayor Sly James, both the first and the second time. There's a very good reason that the reinvigoration of downtown KC has occurred, almost exclusively, on his watch.
"Kansas City screwed up when …" The voters within the Transportation Development District failed to approve the proposed north-south and east-west additions to the streetcar in 2014. Although an extension to UMKC is almost inevitable, the proposed east-west routes would have been invaluable to further facilitate the growth of the downtown corridor.
"Kansas City needs …" A new MCI, and, on a related front, a direct flight to London to allow for expedited travel to Arsenal matches throughout the year, absent time-draining layovers in Chicago. Any other international direct flights would also, of course, be welcome.
"As a kid, I wanted to be …" The lead guitarist in a '90s alternative band. Don't tell anyone, but that's still my dream profession.
"In five years, I'll be …" Elated that my law-school loans have been paid off. No, I'm kidding. Those things may never actually go away. So, I'll go with: intimately involved in an effort to expose all residents of KC to the value of art in life, regardless of economic or social status.
"I always laugh at …" Chuck Klosterman pop-culture essays, specifically, "The Importance of Being Hated," which is perhaps one of the preeminent examples of the genre.
"I've been known to binge watch …" Basically every Marvel-based superhero series released by Netflix, generally within 48 to 72 hours of their respective release.
"I can't stop listening to …" Lupe Fiasco's Tetsuo & Youth. Even two years later, the verses in "Adoration of the Magi" and "Deliver" are still some of my favorite in recent years.
"My dream concert lineup is …" Coheed & Cambria opening for a co-headlining lineup of Led Zeppelin and Pink Floyd. Note: It would be imperative that Pink Floyd perform "Dogs."
"I just read …" Missoula by Jon Krakauer. It was both incredibly thought-provoking and extremely unsettling.
My sidekick? The one and only Nathan Ryerson (@ryerson82). We've traveled all over the U.S. for brewery tours, flown to Munich for Oktoberfest, and he will soon be the best man at my wedding.
What is your spirit animal? Well, according to spiritanimal.com, my spirit animal is a hummingbird, which, in all honesty, seems pretty apt, at least as far as "symbolizing the enjoyment of life and lightness of being."
Who is your hero? Douglas Adams. Hitchhiker's Guide taught me the glory of irrelevance, the humor in living and the importance of questioning absolutely everything.

Who is your nemesis? Scott Stapp, the lead singer of Creed. As far as I am aware, he is the only individual who has ever blocked me on Twitter. It was a proud day in my life.
My dating triumph/tragedy? In law school, I went out on a date with a woman whose name I did not remember and whose number was entered into my phone as "#$*#!$%#$." In retrospect, it was both triumph and tragedy.
My soapbox: Our societal obligation to assist those less fortunate. My sister (a genetics Ph.D. student at Stanford) and I finished high school with our family on welfare and disability. Without assistance, we may very well never have reached our present positions.
My recent triumph: I recently figured out the lead guitar riff from Minus the Bear's "Riddles," which I've been working on for a few weeks at this point.