A movie a day through Christmas? Easy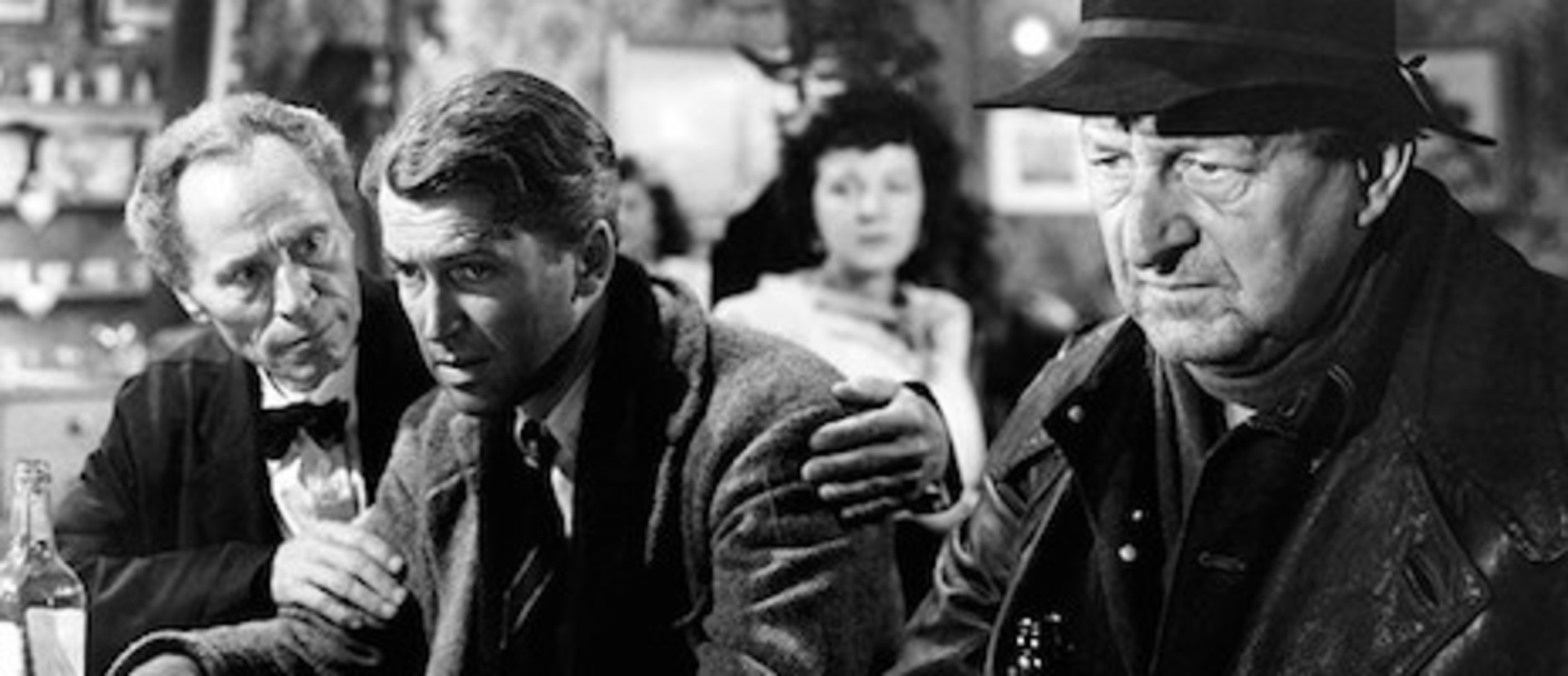 %{[ data-embed-type="image" data-embed-id="" data-embed-element="aside" ]}%

For movie fans, this is indeed the most wonderful time of the year. Studios are rushing to make sure that their best and brightest are shipshape in time to meet Academy of Motion Picture Arts and Sciences Oscar eligibility. Most years, that means audiences are inundated with middlebrow literary adaptations, gaudy costume dramas and maybe an honest-to-goodness good movie. This year, that period piece is set a long time ago in a faraway galaxy, and that costume drama is a Quentin Tarantino Western.
So here's a quick guide to how to spend your movie-watching hours from now through Christmas. 
Today: Do you already have tickets for Star Wars: The Force Awakens? Get there before the Internet spoils everything. 
December 19: Best of Enemies (streaming on Netflix; also on DVD and Blu-ray)
Now that your laser-sword sugar high is fading, your brain needs nutrients. One of the year's best documentaries is also one of its zippiest. A recounting of the 1968 debates between conservative William F. Buckley and progressive gadfly Gore Vidal, Best of Enemies tries to pinpoint the moment when old-guard journalism in the Murrow style began to melt into the partisan freak-show shouting matches we all know today. And though it may sound dry, it's thoughtful and kaleidoscopic, even rousing.
December 20: Ex Machina (streaming on Amazon Prime; also on DVD and Blu-ray)
This slinky sci-fi morality play is a feminist manifesto in chamber-drama disguise. Ostensibly about the potential danger of spooky (and, uh, sexy) artificial intelligence, Ex Machina (from writer-director Alex Garland, who penned the outer-space freakout Sunshine) doesn't miss that technology is driven by equal parts patriarchy and pornography. With an ominously deliberate tempo that seems to ramp up every minute, it's a contemporary cocktail of old-dark-house technobabble and grindhouse-gonzo feminism.
December 21: Bridge of Spies (in theaters)
Bridge of Spies is Steven Spielberg's most absorbing picture since Munich, a Graham Greene spy story that happens to be based in reality. A breathless (and wordless) opening chase through Brooklyn establishes a zippy pace before the Coen brothers' dialogue adds a rat-a-tat rhythm. Climaxing in East Germany just as the last brick of the Berlin Wall is stacked, this is Spielberg at his most sumptuous and efficient — a work of near-perfect craftsmanship.
December 22: Phoenix (streaming on Netflix; also on DVD and Blu-ray)
As unsettling as it was overlooked, Phoenix turns the unholy ruins of postwar Berlin into a noir nightmare. Set among the rubble of a once-great city, it shows us a heroine displaced and disfigured by the camps but determined to rebuild both her bourgeois life and the face that doctors insist will never look the same. After locating her beloved husband — who believes the scarred and skeletal woman is an uncanny doppelganger but not his deceased wife — she's swept into a scheme to defraud her out of her own inheritance. The queasy masquerade leads to a devastating finale that peels back the allegory to find the humanity (and inhumanity) underneath the bandages.

December 23: Dressed to Kill and Mulholland Drive (on DVD and Blu-ray)
As usual, the folks at the Criterion Collection have had a great year, highlighted by this pair of Hitchcock homages made two decades apart. Brian De Palma's Dressed to Kill is a best-in-class example of what the director does best: a kind of mixtape made of remixes, reconfiguring images and plot points culled from Hitchcock's career. None of it is meant to be taken seriously, but it's a sleazy and fleet bit of postmodern Hollywood fun. In Mulholland Drive, on the other hand, David Lynch transplants his Blue Velvet ironic sincerity to Tinseltown and crafts the best Hollywood horror story since Billy Wilder was in his prime. 
December 24: It's a Wonderful Life (Screenland Armour; also playing December 23)
Sure, it's a ubiquitous holiday staple. And you've probably seen it countless times. But how many times have you seen Frank Capra's ode to the little guy on a big screen? The folks at Screenland Armour have you covered. See this populist masterpiece the way it was meant to be seen: in the company of other people.
December 25: The Hateful Eight (AMC Town Center)
Merry Christmas! Kansas City made the list of cities that will play the roadshow version of Quentin Tarantino's latest in glorious 70 mm celluloid, with an overture and an intermission, Expect a three-hour trip back in time to the days when spectacles like Ben-Hur shone bright. And even if the verisimilitude is a little off — the Golden Age wasn't caked in this much fake blood — it's as close to a time machine as we're likely to get for many Christmases to come.
Carol (Tivoli Cinemas, Glenwood Arts)
And here is an entirely different time warp. Todd Haynes made waves a decade ago with Far From Heaven, an approximation of a 1950s Douglas Sirk weepie able to show what used to remain merely suggested. It was gorgeous, if a little on the nose. Haynes now closes the arch distance with his adaptation of Patricia Highsmith's lesbian romance written in the era (scripted by Phyllis Nagy). Carol doesn't just look like it could've been released during the Eisenhower administration — it channels the era like a medium.
Stocking stuffers: It Follows, The Babadook (on DVD and Blu-ray)
Cheap and easy to churn out, horror movies tend to be signposts for cultural trends and anxieties. (See last decade's "torture porn" or the reactionary slashers of the Reagan era.) Neither It Follows nor The Babadook centers on traditional spooks — their monsters are rooted in behavior or uncomfortable impulses. In the end, they aren't defeated as much as they are tamed in an uneasy alliance. What does that say about the zeitgeist? Hard to say. Whatever's going on, it's pretty scary. Ho ho ho.