Your guide to live local music on New Year's Eve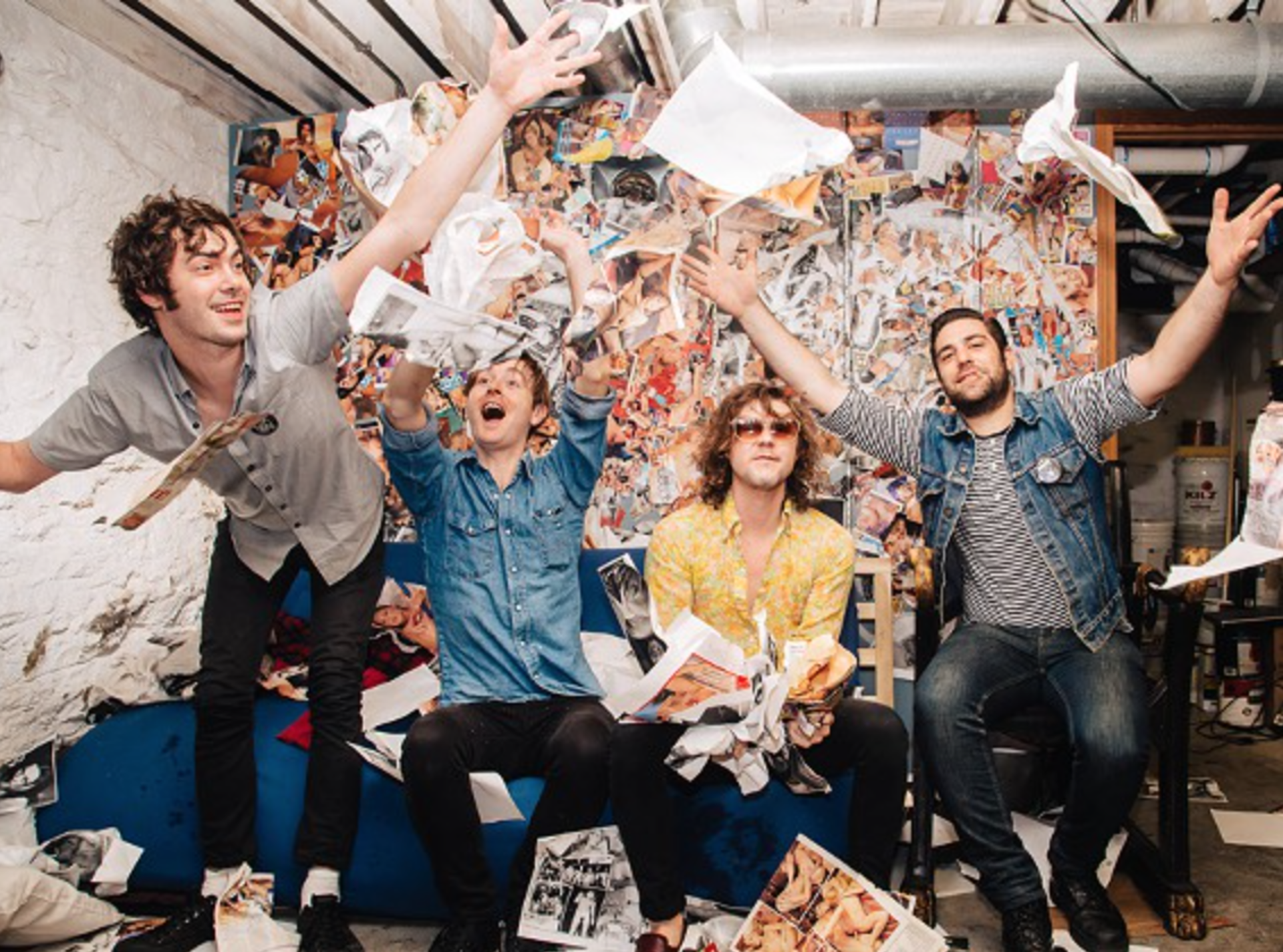 %{[ data-embed-type="image" data-embed-id="" data-embed-element="aside" ]}%

It's not New Year's Eve without a party, and it's not a party without live music. If you're trying to fill your dance card on the last night of 2015, we've got some excellent options for you. 
Wet Ones, Phantom Head
Blind Tiger, 3945 Main, 816-599-2908
Blind Tiger is not exactly a champagne bottle-popping sort of bar, but don't doubt its ability to throw a party. On New Year's Eve, DIY-punk act Wet Ones will be demolish the stage, along with Phantom Head's gnarly, tetchy rock aiding their mission. Kenneth Kupfer and Zach Campbell, who together make up half of Wet Ones, are also the bookers for Blind Tiger, so you can expect a couple special guests to firm up the lineup. DJ Dan Ohm will keep the music flowing between sets. Bonus: If you make a reservation for eight or more people, you get a complimentary bottle of — no, not champagne. Three Olives Vodka. Now there's incentive.
Sundiver, Sharp Weapons, Bummer
Davey's Uptown Ramblers Club, 3402 Main, 816-753-1909
Maybe you don't need bubbles of glitter or a balloon drop on December 31. Maybe instead of the romance and the hype, you'd like to ring in your New Year as though it might be the last one you'll get to experience. In that case, get down to Davey's Uptown Rambler's Club for the heaviest New Year's Eve in town. Grunge and metal meet with Bummer, while Sundiver toes the the prog-rock line and Sharp Weapons hurl hardcore at anyone willing to listen. Prepare to have your eardrums ruined.

Samantha Fish, the Rainmakers, the Nace Brothers, Katy Guillen & the Girls, Found a Job
Knuckleheads Saloon, 2715 Rochester, 816-483-1456
Knuckleheads' annual bash features headliner and blues darling Samantha Fish, who closes out 2015 with another lauded album — July's Wild Heart — under her belt. A host of other super-talented local acts joins her, including the Rainmakers (fronted by the indomitable Bob Walkenhorst) and blues trio Katy Guillen & the Girls. Plus, midnight munchies and a champagne toast. 

Split Lip Rayfield, Rolling Foliage, Sugar Britches
The Bottleneck, 737 New Hampshire, Lawrence, 785-841-5483
It's going to be a bluegrass New Year's Eve at the Bottleneck when Wichita cowpunk heroes Split Lip Rayfield deliver a riotous version of "Auld Lang Syne" (at least, we hope that's on their setlist for the night). Lawrence roots trio Rolling Foliage and all-female folk foursome Sugar Britches are also on deck to make sure this holiday is extra-twangy.

Hearts of Darkness, Red-Headed League, Jupiter & the Moons
Prohibition Hall, 1118 McGee, 816-446-7832
New year, new space: The grand opening of Prohibition Hall, a new music venue at 1118 McGee, goes down on Thursday. Hearts of Darkness is headlining, and if it's been a minute since you've caught the unstoppable funk act, there could be no better party to catch them at than as you dance into 2016. The Red-Headed League will bring its 1960s-era garage rock, and psychedelic jam band Jupiter & the Moons will round out the evening.
Beautiful Bodies
Uptown Theater, 3700 Broadway, 816-753-8665
Beautiful Bodies are the centerpiece of the Uptown Theater's elaborate NYE party, which includes a six-hour open well bar, craft beer garden, champagne, appetizers and DJs. It's been a milestone year for Beautiful Bodies, which released its debut full-length, Battles, in June on Epitaph Records. 

The Conquerors, Various Blonde, Jaenki
RecordBar, 1020 Westport Rd., 816-753-5207
As the final countdown to RecordBar's last day continues, here is one show that would pack the place even without the extra pressure. The Conquerors deliver a blend of psych-tinged pop and rock that never disappoints, and Various Blonde, helmed by the always entertaining Josh Allen, is also on deck. Jaenki, the new project from the Republic Tigers' Kenn Jankowski, also makes its debut this evening; read our Q&A with that band here. 

The Iron Question, Blondie Brunetti, Chasm
The Brick, 1727 McGee St., 816-421-1634
If punk is what you want, punk is what you'll get on NYE at the Brick, when the Iron Question leads the charge into 2016. Blondie Brunetti has no shortage of pizazz, thanks to lead singer Rita Brinkanoff, who gives the project just the right blend of sparkle and weirdness. Chasm's atmospheric, grimy take on grunge rounds out the night. 

Missing something? Tell us where you'll be on December 31 in the comments. 
---
If oysters and only oysters will do for NYE, Natalie Gallagher understands.
Looking to book your last restaurant meal of 2015? Try these places, writes Charles Ferruzza.
Oh, and don't forget the champagne.
Peeking out the morning after for food and hair-of-the-dog? Consider these places, says Charles Ferruzza.