The Pitch releases a digital coloring book, made by over 60 local artists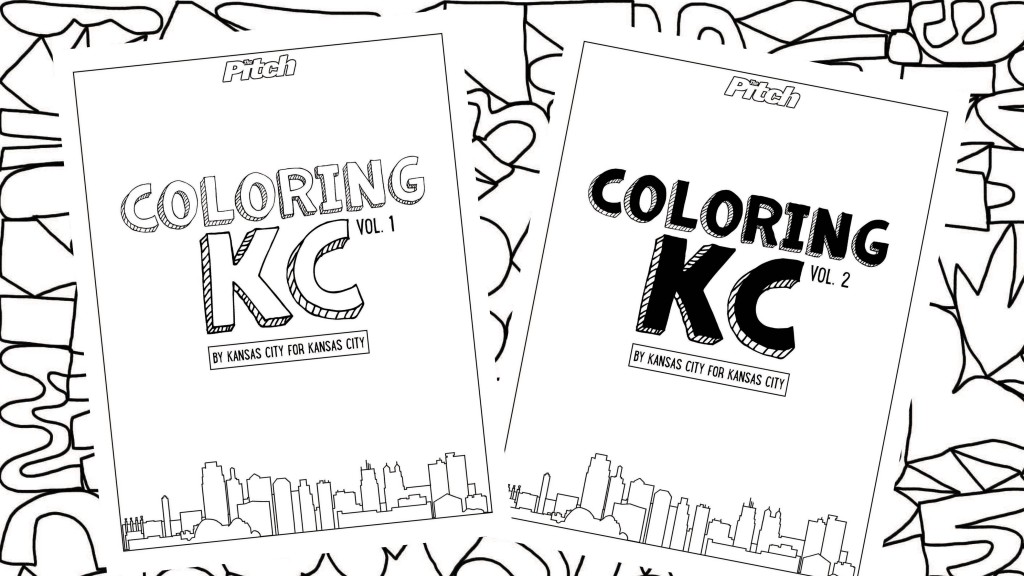 Together with over 60 artists, The Pitch has released Coloring KC, a digital coloring book celebrating all things Kansas City.
We could all use a little joy right now. And what better way than to color (research shows it helps adults combat stress).
There are two volumes to Coloring KC, and each is filled with 30 coloring book pages featuring iconic parts of Kansas City. Color in the Kansas City skyline, a plate of tasty BBQ, shuttlecocks and fountains, cows drinking coffee, jazz players, and even The Pitch's Editor-in-Chief, along with so much more.
You can get a copy of Coloring KC here.
The Pitch is sharing proceeds 50/50 with all artists involved, which means your purchase supports a 40-year-old publication and KC's art community. Each digital volume is $20, or you can buy both for $35.
Get your copy of Coloring KC here. We promise it's wonderful.
Some of the artists include Vu Radley, Made Mobb Creative Director; Scribe, muralist and staff artist at Children's Mercy Hospital (he's donating his proceeds from this book to Children's Mercy Child Life Program); Patrick Mullin and Eric McLaughlin, Digital Marketing Manager and beer brander of Boulevard Brewing Co.; Kelsey Borch of Oddities Prints, along with submissions from Grassland Heritage Foundation, The Arts Asylum, KCAI students, and KC Landmarks Project.
So, go get you copy of Coloring KC here. You're going to love it.