Mission Hills businesswoman Cheryl Womack pleads guilty to lying to government authorities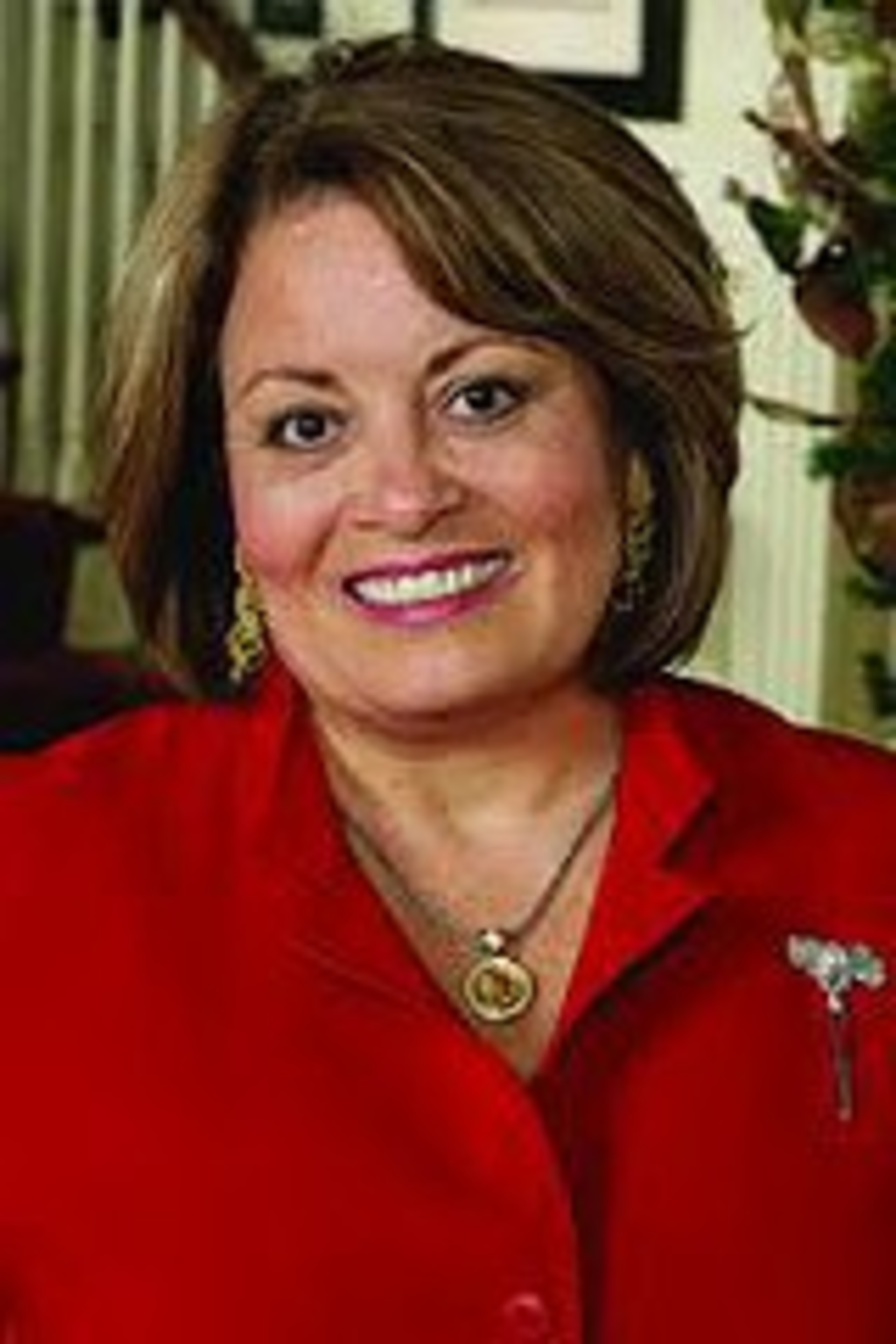 After nearly eight years of investigation by federal authorities, Cheryl Womack concluded a criminal case against her by admitting that she lied to a Justice Department attorney during a 2009 deposition.
Womack appeared in federal court Tuesday in Kansas City, Missouri, to change her plea and forgo an upcoming trial. As a result of her plea deal, federal prosecutors agreed not to seek more than 24 months in prison when she returns to court later this year for sentencing. Her attorneys are expected to request a term of probation.
Womack, dressed almost entirely in black for Tuesday's hearing, spoke haltingly at times and appeared to be on the verge of crying as she answered about 20 minutes worth of questions from U.S. District Court Judge Gary Fenner. Womack's admission to a felony charge is a downfall for the self-made multimillionaire businesswoman. Womack in 2002 sold her company, National Association of Independent Truckers, for $35 million, a fortune which afforded her a house in Mission Hills, an extensive wine collection, a condominium in New York's Trump Towers and other residences in the Cayman Islands. 
In the end, Womack pleaded guilty to less than what federal prosecutors accused her of in 2013. In December 2013, she was charged in a 10-count indictment that read more like a tax evasion case than lying under oath. A press release from the Justice Department in 2013 claimed she set up a series of offshore trusts and bank accounts to avoid paying $7 million in income taxes. Later pleadings by federal prosecutors upped that figure to $10 million. U.S. Attorney for the Western District of Missouri Tammy Dickinson said in the press release announcing Womack's indictment, "Offshore tax evasion is an issue of fundamental fairness. Americans who unlawfully hide their money offshore aren't paying the taxes they owe, while citizens who play by the rules are forced to pick up the slack and foot the bill."
But Womack was never charged directly of tax evasion. Still, Womack could be on the hook for unpaid taxes if authorities have proof she evaded them. Tuesday's plea agreement leaves open the possibility of a court order of restitution to the Internal Revenue Service if federal prosecutors can convince Fenner of any relevant tax loss attributable to Womack's lies in the 2009 deposition. She could also be pursued by the IRS in a separate civil proceeding.
Womack's plea deal stems from a case against a local tax preparer named Allen Davison, who was accused of providing illegal tax shelters to clients. Womack was one such client, first when she ran NAIT and subsequently in her next business venture, VCW Holdings.  Womack was called in by a Justice Department tax attorney to give a deposition in that case in 2009. She was asked whether she knew when a Cayman Islands company called JoJoDi Insurance Company of Cayman got its start. Womack replied that she didn't know, even though she organized the company in 1997. 
Womack was also asked whether she knew who owned another Cayman Islands company called Lucy Limited. Womack, according to Tuesday's plea agreement, testified that it was owned by investors when, in fact, it was owned by her through a trust she created without the involvement of any investors.
Davison was a popular tax advisor in the Kansas City area, mostly because his ability to make tax liabilities disappear for his client's earned him the nickname, "Dr. Poof." Davison had two preferred tax evasion schemes, according to a former Justice Department attorney who testified in Womack's criminal case: Using phony management companies along with Roth IRAs to shield wealthy clients from taxes, and; the generous use of bogus chicken farm deductions that people could legitimately claim if they actually owned them. 
Davison was ordered by a federal judge to quit offering tax advice in 2010, although he was never pursued criminally for his activities. It's possible that Womack's troubles with authorities could have ended there. But Womack caught an employee of hers, a comptroller of VCW Holdings names Brandy Wheeler, embezzling more than $1 million from the company in 2008. Womack turned Wheeler into federal authorities, who then charged Wheeler with criminal embezzlement. Wheeler pleaded guilty to stealing from Womack's company, but in doing so served up a trove of evidence that seemed to suggest that Womack's offshore holdings were meant to shield her income from U.S. taxes. According to one pleading by federal prosecutors, Womack's tax returns from 2001 to 2013 — a period that includes the $35 million sales of her company — listed her taxable income as $0.
Womack's attorneys fought to have that evidence from Wheeler suppressed in her criminal trial by claiming that federal investigators improperly obtained corporate files that Wheeler allegedly purloined on her way out the door, as well as other claims that authorities violated Womack's due process. Womack's legal team had limited success in getting that evidence tossed out. They successfully argued, according to a statement from Womack's attorney, to a Cayman Islands court that investigators in the U.S. violated a treaty between the two countries in gathering evidence against Womack. Another judge in the U.S. took a dim view of one FBI agent's questing of Womack, saying that he misled her during an interview.
Womack's attorneys seemed to gird for a trial this year. They had a list of more than 30 witnesses ready to testify in that case. That witness list included University of Kansas men's basketball coach Bill Self. Womack is a prominent booster for KU athletics; her gift of $2 million to KU got her father's name put on the university's softball field. She's still listed as a board member for Self's charity, Bill Self's Assists Foundation.
Womack's lead attorney, Cynthia Cordes, seemed to suggest in a written statement that the feds spent more time on Womack than they should have.
"This was an unfortunate prosecution," Cordes wrote. "Cheryl Womack accepts responsibility for the two false statements that the government obtained from her. However, the government wasted innumerable resources in their pursuit of a headline and spent years investigating a crime victim."