Finn Bullers, disability rights advocate, died Sunday at age 52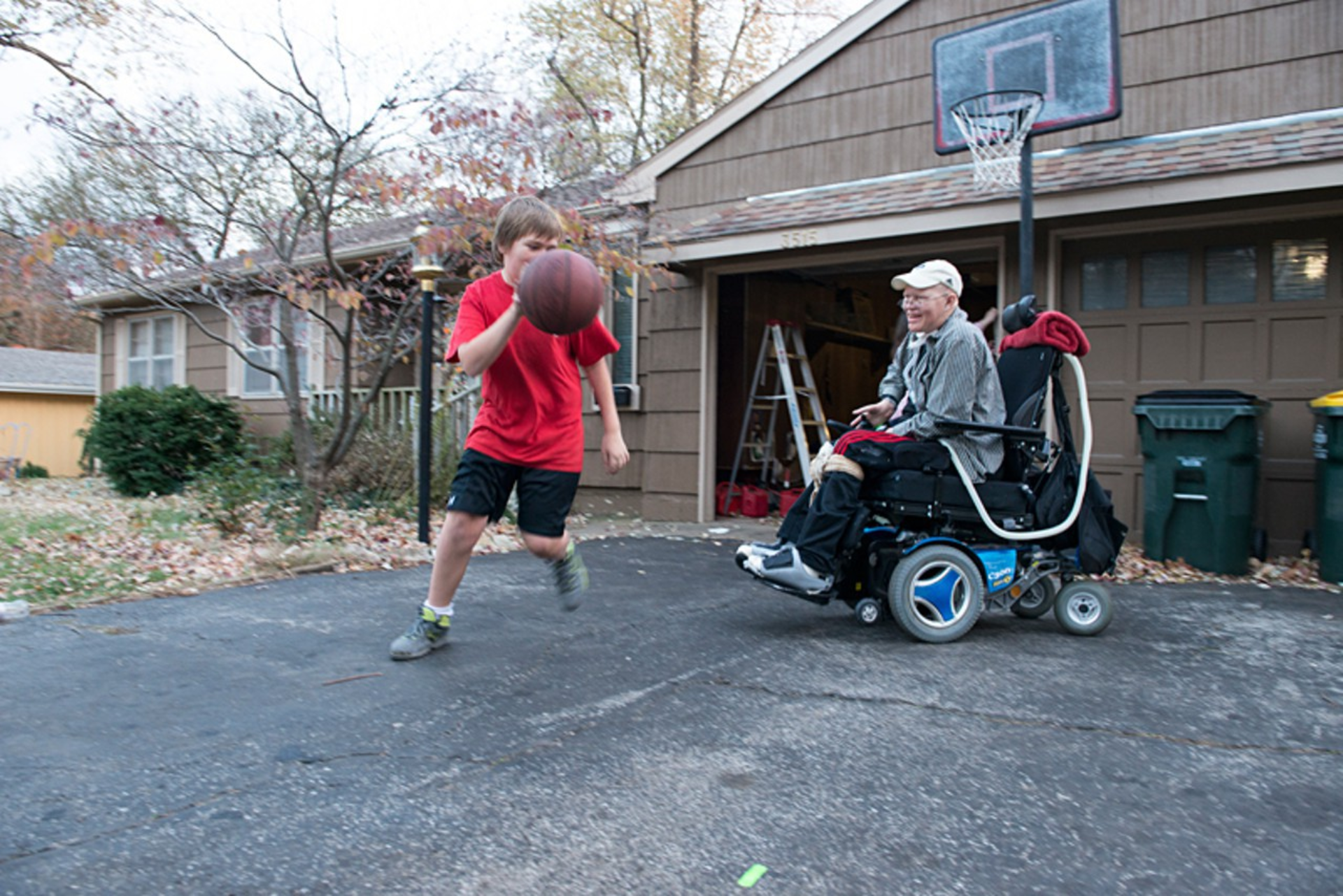 The last time I saw Finn Bullers, he could barely speak above a faint whisper.
Respiratory ailments meant he had to strain to make his voice audible. And I had to strain to listen above the din of his ventilator, his only means of breathing. 
I visited him early in January when he was at the Healthcare Resort of Wyandotte County. He ended up there after spending the holidays and his 52nd birthday in the intensive care unit at Shawnee Mission Medical Center.
I paid him a visit after I hadn't heard from him in several days. I wanted to see how he was managing under the pressure of a byzantine Medicaid program that Kansas had established in 2013. Bullers had a rare from of muscular dystrophy, coupled with diabetes. He used a wheelchair, had limited use of his hands and couldn't breathe without a ventilator.
I, along with several others in the media, covered Bullers's plight with KanCare, the name given to Gov. Sam Brownback's decision three years ago to privatize the state's Medicaid program under three private, for-profit managed care organizations. Disability rights advocates feared that private companies might be inclined to put profitability above patient care.
Shortly before KanCare took effect, Bullers learned that he would have reduced hours of in-home care. For Bullers, this was a concern. Without someone tending to him, he could die in minutes if his ventilator tube fell from his throat, which was not an uncommon occurrence.
Eventually, Bullers got his benefits back and his name mostly disappeared from the headlines.
When I started wondering again about KanCare a few months ago, I again sought out Bullers. I learned he had been divorced. His life had been a cycle of living in hospitals, hotels, nursing homes, apartments. He showed me the paperwork that his managed care organization had sent him to explain the changing nature of his care. It seemed like the MCO wasn't sure what to do with him.
Despite dealing with these ongoing headaches, Bullers always seemed to be in a charitable mood. After we talked about his case, we made small talk for a while. We reminisced about the days when we both covered Johnson County government a decade ago. He wrote for The Kansas City Star when I was a 23-year-old cub reporter for the tiny Olathe News. Bullers was the type of reporter who became an institution on his beat. Everyone in the county administration building knew who he was. And they knew they had to answer his questions; he was too important, too established in the firmament of Johnson County government for anyone to ignore him.
While we were ostensibly competitors, he'd call me up to congratulate me on the occasion that I got a scoop on him, or to warn me to be weary of untrustworthy publicity-seekers who liked to get their names in the paper with their wild conspiracy theories.
After our chat, I told Bullers I'd be in touch. Over the next couple weeks, I'd call but he wouldn't pick up. I figured he had bigger fish to fry than to take a reporter's call.
On Sunday night, I learned he'd died. He reportedly had pneumonia.
My first thought was what a tragedy for his family; he has two school-aged children who will grow up without their father. My next thought was what a loss for the Kansas disability community.
I never got the impression that Bullers wanted any special treatment or favors for himself or for Kansans living with a disability. I always thought Bullers just wanted to live with dignity, with fair access to reasonable care. 
He was a good voice for the cause, and now he's gone.