Cordish to get another $17.5 million from Kansas City to help with Two Light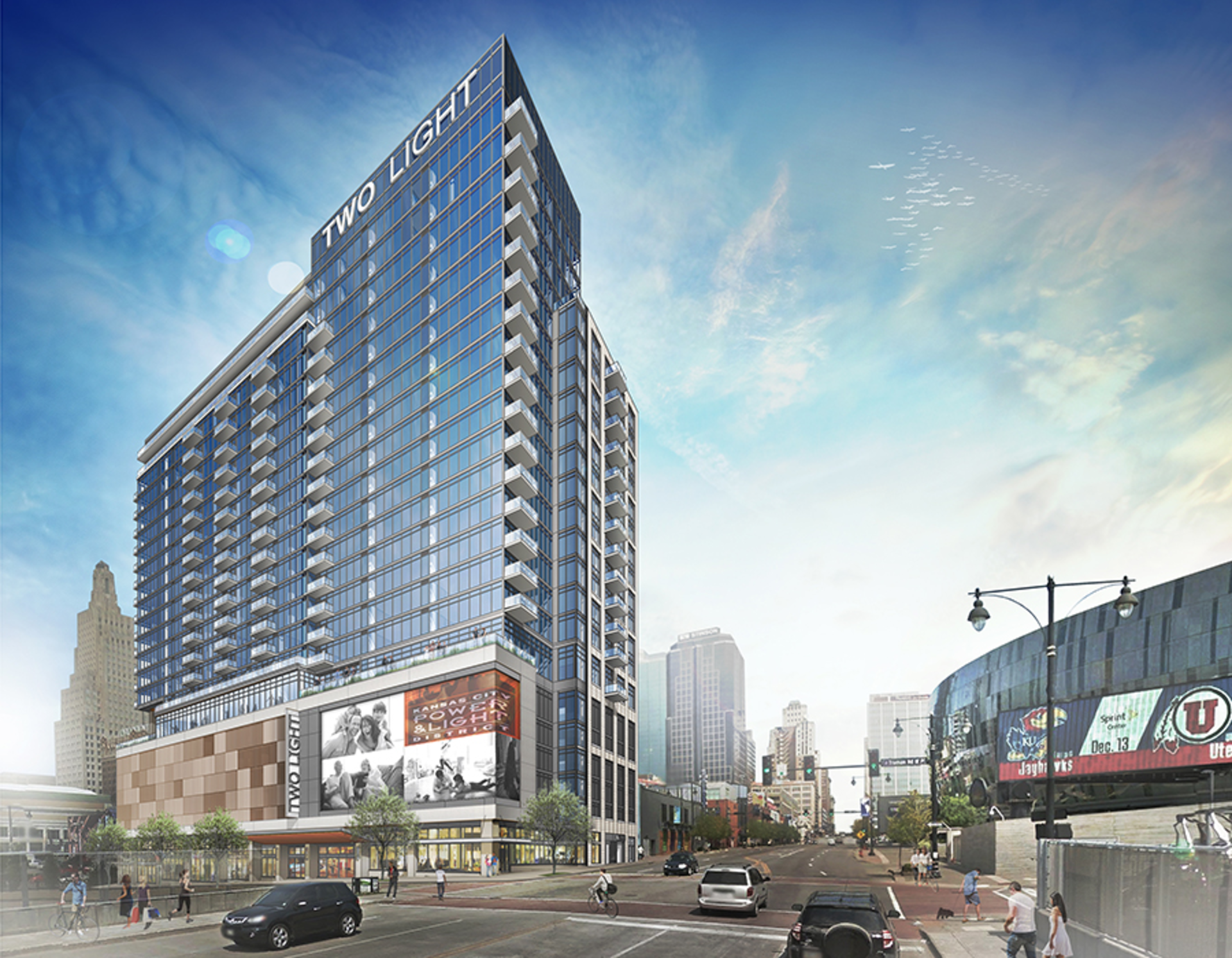 The Cordish Companies are building another apartment tower in downtown Kansas City with more help from taxpayers.
Cordish, which developed the Power & Light District, will be getting $17.5 million as part of a larger bond sale that the Kansas City Council approved last week. The $17.5 million will pay for a new parking garage underneath the 300-unit apartment building, as well as a $17,000 subsidy for each luxury apartment.
The latest subsidy for Cordish satisfies terms of the 2004 master development agreement between Kansas City and the Baltimore-based company. That contract required Cordish's buildout of residential space within the Power & Light District, and Kansas City was supposed to help financially with that effort.
When Cordish built One Light, the entertainment district's first residential high-rise next to the Cosentino's Market, Kansas City sold $63 million in bonds and earmarked $8 million of the proceeds as a contribution to that project. One Light opened to residents last year.
Cordish is also the beneficiary of roughly $12 million a year in annual taxpayer subsidies, a sum that covers the difference owed to bondholders between the Power & Light's projected revenues and the actual money it makes. Those annual subsidies will continue until the Power & Light District bonds are retired, which will happen in 2040 or so.
Two Light also benefits from a 25-year property tax abatement, which includes partial payments in lieu of taxes to affected taxing jurisdictions.
Its $17.5 million earmark is part of a $33.2 million bond issuance that includes $10 million for demolishing Kansas City's vast inventory of dangerous buildings. A separate $68 million bond sale pays for $18 million worth of road and bridge projects in Kansas City, $24 million to fund Americans with Disabilities Act improvements to city-owned property, $4.5 million to the Kansas City Police Department's North Patrol station and $2 million for the Urban Youth Baseball Academy at Parade Park.