Boulevard Chocolate Ale with Raspberry release set for Tuesday, January 12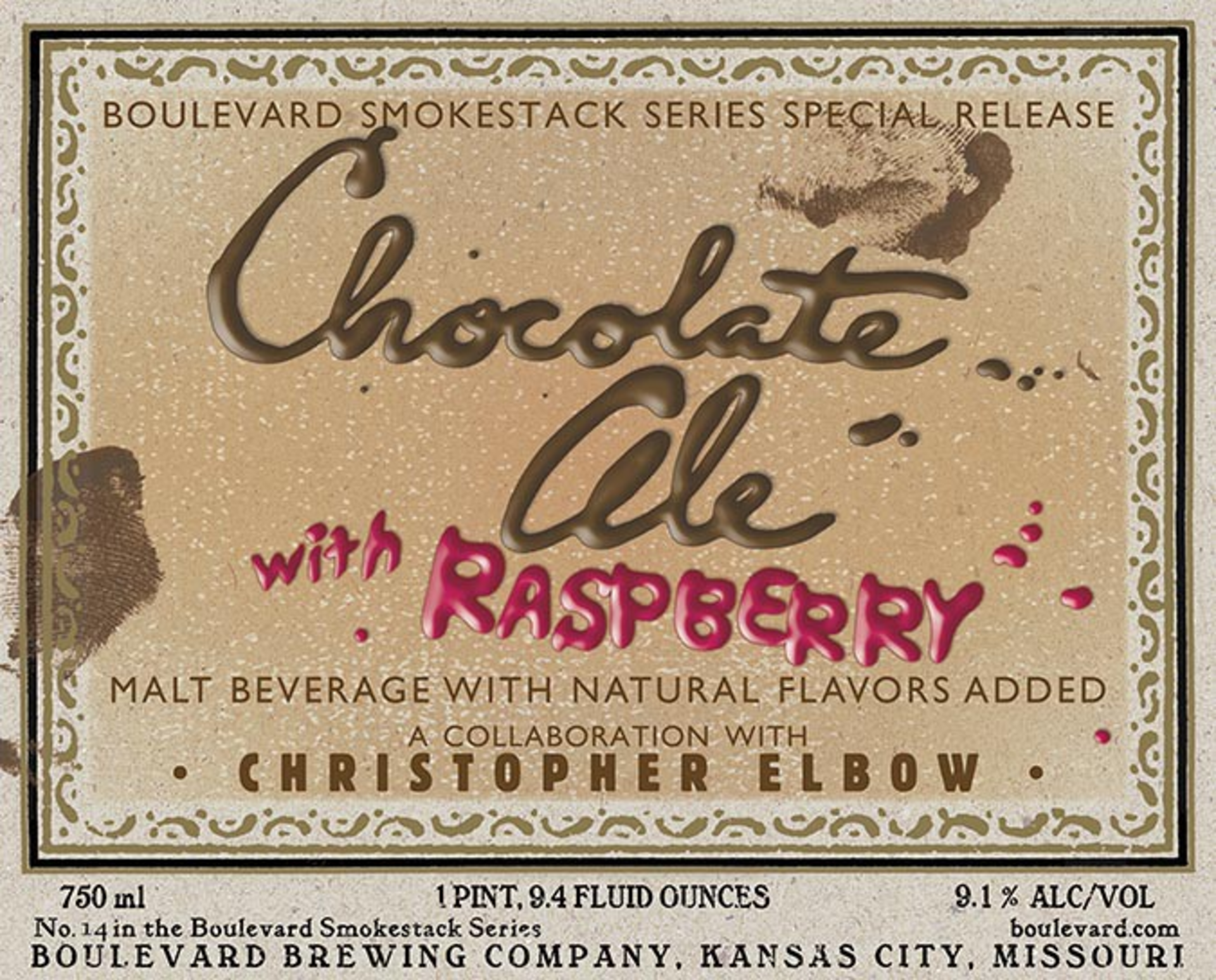 %{[ data-embed-type="image" data-embed-id="" data-embed-element="aside" ]}%
Kansas City's most anticipated beer release of 2016 is set to go down Tuesday, January 12. That's when metro liquor stores will begin receiving their allotments of Boulevard Chocolate Ale with Raspberry. 
This year's Chocolate Ale remains a collaboration with Christopher Elbow, but the chocolatier is taking a more active role in 2016's edition.
I spoke with Boulevard ambassador brewer Jeremy Danner last October about Boulevard's 2016 calendar, and I was especially curious about the addition of raspberry to Chocolate Ale.
"We thought it'd be cool to refresh the beer and also bring Christopher Elbow back into the collaboration," Danner told me. "We wanted to do something that was still very approachable. You understand the audience for Chocolate Ale. It's something that beer dorks get excited about but, at the same time, it's probably our most popular among mainstream beer drinkers. This might be the only Boulevard special release that they buy that year. We wanted to do something that made sense to people and didn't seem like a crazy leap."
When Chocolate Ale was first released, in 2011, Elbow worked closely with Boulevard on the making of the beer. Since then, he has played a more ancillary role, sourcing the cocoa nibs and tasting the beer.
"This kind of gets him more involved than he was," Danner said.
For more info on this year's Chocolate Ale, read Danner's piece on the Boulevard Brewer's Blog.
In other news, Boulevard's Early Riser coffee porter and Irish Ale hit bar and restaurant taps Monday and are set to be available in stores Tuesday, January 12.
See also: Boulevard Brewing Co. rolls out a debut-rich 2016 schedule.