Alyssa K. Dinberg, with the Jewish Federation of Greater Kansas City, talks Bagel Bash and more in The Pitch's Questionnaire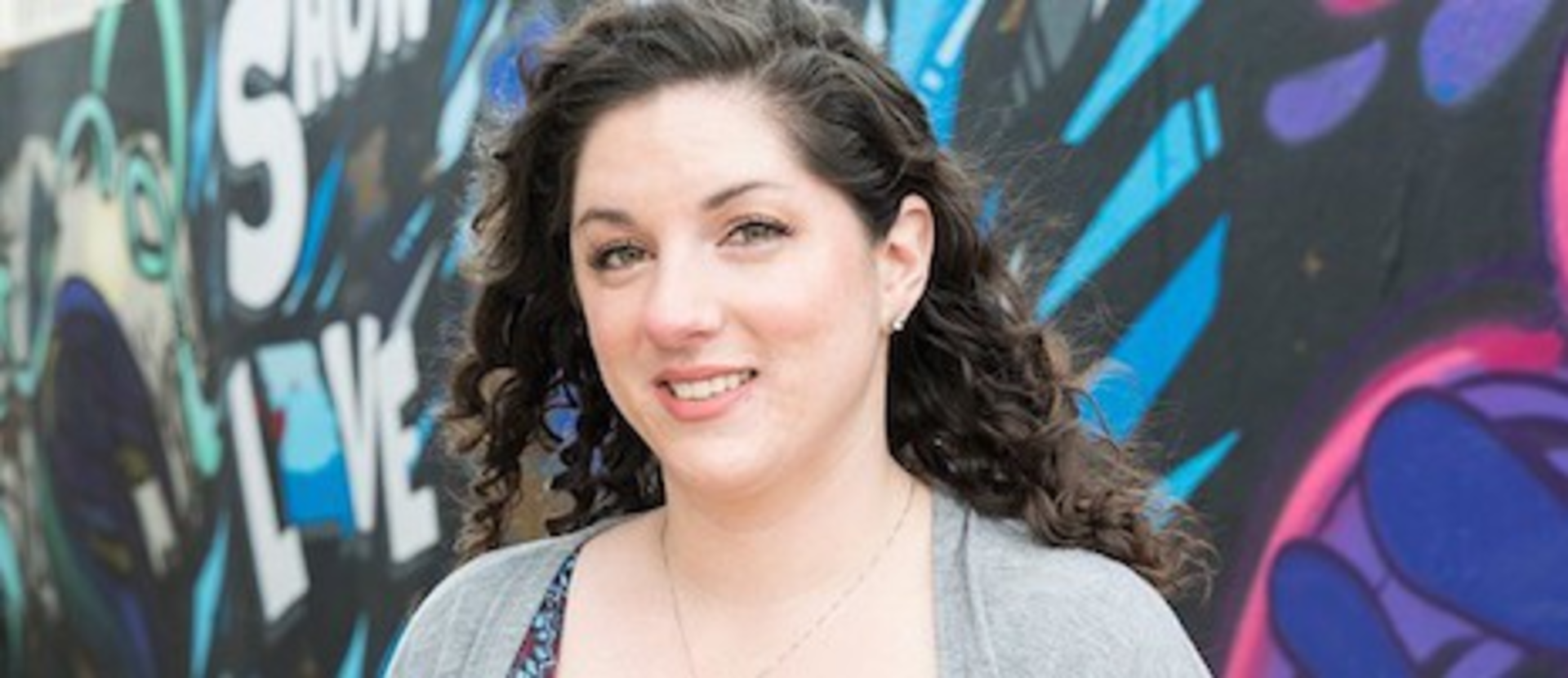 %{[ data-embed-type="image" data-embed-id="" data-embed-element="aside" ]}%

Occupation: Engagement and financial resource development program manager, Jewish Federation of Greater Kansas City
Hometown: Atlanta, Georgia
Current neighborhood: Westport
What I do: I'm a professional connector working to build a vibrant Jewish Kansas City and engage the next generation of leaders and philanthropists. One of the perks of my job is getting to plan the biggest holiday bash in town for Jews on Christmas Eve — turns out, it's not such a silent night after all.
What's your addiction? This time of year, I'm always addicted to flat pretzels covered in dark chocolate with peppermint candy-cane crumbles on top. I'm over here drooling just thinking about them.
What's your game? I may or may not have beaten Mario Kart on N64 this summer.
What's your drink? My current love is Rieger gin with a splash of grapefruit juice and some lime. Way to go, Kansas City. Rieger is awesome.
Where's dinner? Food is my motivation in life, so Kansas City is a great place for me to be. I actually have a Google doc of places to try, so I'm always eating somewhere new. I'd love to hear some of your suggestions!
What's on your KC postcard? No matter how many times I drive by it, the Kauffman Center for the Performing Arts takes my breath away. I've lived here for a year and a half, and I still take the long way to get to places just to drive by it. My perfect postcard would have the Kauffman in the forefront and one of those incredible Kansas City sunsets in the background.
Finish this sentence: "Kansas City got it right when …" They shut down the whole city after the Royals won the World Series, so we could all celebrate together.
"Kansas City screwed up when …" In making Kansas City a cool place to live, work and play, they further gentrified downtown, separating the haves and have-nots.
"Kansas City needs …" An authentic bagel shop with a kosher deli attached.
"As a kid, I wanted to be …" A veterinarian who drove a school bus. I think I'd still like to be a vet someday but have to let go of the bus-driving part.
"In five years, I'll be …" Done with my executive masters of public administration at UMKC (woohoo!) and using my degree to make Kansas City a more inclusive place for everyone, regardless of age, religion or sexual preference.
"I always laugh at …" Cat videos.
"I've been known to binge-watch …" I don't have much time to watch TV, but because Taye Diggs is one of my celebrity crushes, I did make watching Private Practice a priority this summer.
"I can't stop listening to …" KCUR. It's always on my radio. Because I live in midtown but work in Overland Park, I have a nice little commute to and from work. It's a great time for self-reflection and catching up on what's going on locally and around the world.
"My dream concert lineup is …" I would pay serious money to see Beyoncé and Bob Marley onstage together. I can just imagine Bob rocking out to "Single Ladies."
"I just read …" The signed venue contract for Bagel Bash, our big party on Christmas Eve. #BagelBashKC
What's your hidden talent? I'm really good at arguing my point, even if I'm wrong. In retrospect, I probably should have been a lawyer.
What's your guiltiest pleasure? Teen Mom. I started watching it when it first started and just haven't stopped. All of my friends make fun of me, but I just love the drama.
The best advice I ever got: Don't ever apologize for who you are. We all have things we can improve on, but authenticity is far more appreciated and will get you further in life.
Worst advice: It wasn't really advice per se but the judgment I received from others when I chose to move to Kansas City.
My sidekick: My iPhone 6 Plus. I'm always on the go and have a horrible memory, so having access to my calendar at all times helps me stay on track and get to where I need to be on time.
What is your spirit animal? I would have to say a French bulldog. I'm smaller than most humans but make up for it in personality and drive.
Who is your hero? My mom. She was a single mother fighting to make ends meet yet was able to instill in me a solid sense of compassion, drive and resiliency. She is the strongest person I know, and I work to make her proud of my accomplishments every day.
What is your nemesis? Snow
What's your greatest struggle right now? American Jews overwhelmingly say they are proud to be Jewish and have a strong sense of belonging to the Jewish people, according to a major survey by the Pew Research Center. While they may be proud to be Jewish, they aren't participating in Jewish life. Our struggle is how we can bring connection, meaning and relevancy to their lives. We are looking to transform the way young adults approach their Jewish identity by offering them a significant place at the table.
My favorite toy as a child: I have a pink terry cloth doll named Karen that I've had since I was a baby.
My dating triumph/tragedy: I connect with people when they move to town — it's part of my job — but more often than not, they think I'm asking them out.
My brush with fame: When I was in high school in Atlanta, P. Diddy bought a house down the street from me. We used to see him at the grocery store or pumping gas in one of his multiple Hummers. We'd see him late at night walking down the aisle with bodyguards on either side of him. The bodyguards were so big that the three of them had a hard time walking next to each other down an aisle.
My soapbox: Get involved. Find your passion and do your part to make this community a better place.
What was the last thing you had to apologize for? Eating my roommate's food. I haven't had time to go grocery shopping, so it was one of those eat-whatever-you-can-find-in-the-house nights.
Who's sorry now? The New York Mets
My recent triumph: My most recent triumph is having the opportunity to serve as a positive role model for a really amazing 9-year-old through Big Brothers Big Sisters. Not only have I served as a friend and role model for her, but also our relationship has been a really great gift to me, and I've learned so much. 
Bagel Bash is Thursday, December 24, from 8 p.m. to 1 a.m. at Westport Ale House (4128 Broadway). Tickets cost $25–$30.