Welcome to the City of Hearts
The Pitch's Scavenger Hunt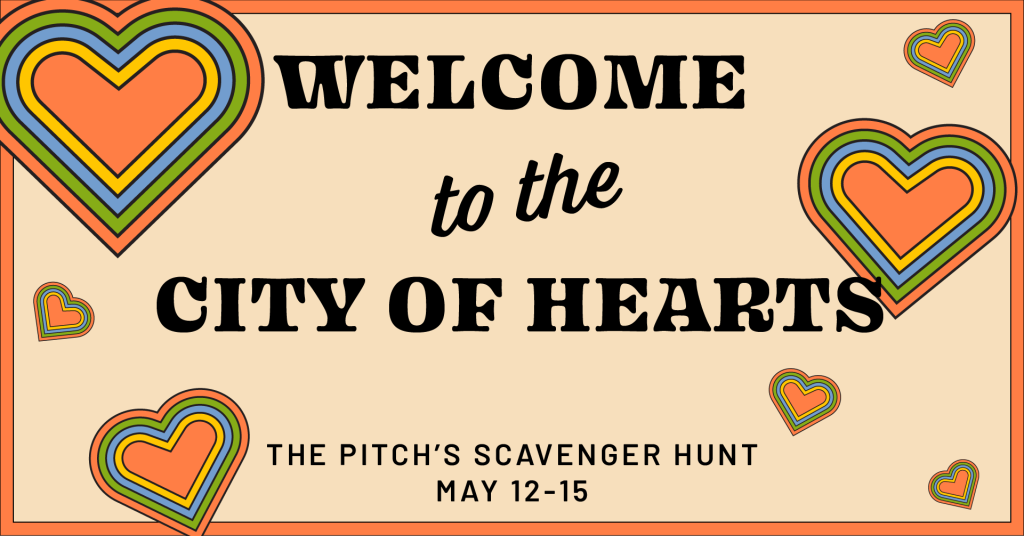 The Pitch's Scavenger Hunt is back and you know what we like to say…
There's no shame in being a tourist in your hometown! You can consider this your official small-town, Midwestern welcome to the City of Hearts!
Get out and enjoy that fresh spring air as you scour the city for iconic and fun Kansas City locations 🍃 You'll be snapping pics with your friends and family, taking funny videos, and uploading them to the Social Scavenger app to easily and instantly complete challenges.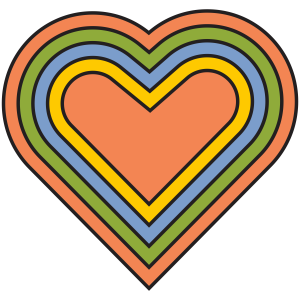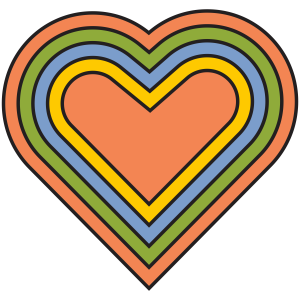 Go for gold! 🥇
The Scavenger Hunt isn't just about showing a little 💙💚💛 to our City of Hearts. With $500 prize and a goodie bag courtesy of our sponsors on the line, it's time to bust our your super sleuthing skills! The game is afoot from May 12-15, so you better start assembling your dream team 😉
Winners will be determined by which team solves the most clues and completes challenges at the locations to prove that they made it, like taking a picture with a famous sign or classic statue.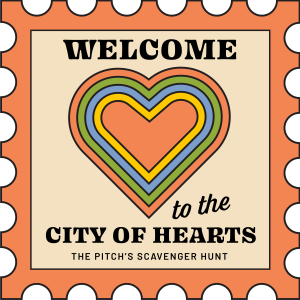 Scavenger Hunt Team Tickets
One of these golden tickets is good for a team of 1-4 players 🎟️
You got your team ticket? Nice! Here's what comes next:
Start by thinking of a good team name! The week of the Scavenger Hunt, we'll send you an email with all of the info and links to access the clues. In the meantime, make sure you add ourpitch@thepitchkc.com to your contact list and keep an eye on your inbox.
The hunt starts at 9 a.m. sharp on May 12 and ends no later than 8 p.m., May 15—that way, you get a good night's sleep after all your sleuthing 😴 In between those times, see how many clues your team can solve. You can spend as much or as little time as you want. Pace your adventure so it works for you!
If you have any questions (that aren't "what are you answers to the clues?" 🤫), email us at
ourpitch@thepitchkc.com!
Join the Pitch family photo album!
Here are some of our fave shots from Scavenger Hunts (so far).