St. Nicholas
When:
2020-03-26T00:00:00-05:00
2020-03-27T00:00:00-05:00
Where:
The Buffalo Room
817 Westport Rd
Kansas City, MO 64111
USA

Contact:
Kansas City Actors Theatre
816-235-6222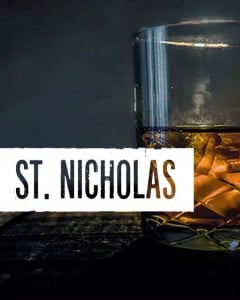 A booze-soaked tale of art, obsession, and the supernatural. Audience-favorite Victor Raider-Wexler ("Morning's at Seven," "And Then There Were None," "The Gin Game") regales with the tragic, semi-comic, and sometimes ribald story of a theatre critic's fall from grace to the limits of his sanity and the natural world when he follows a young ingénue into the arms of a modern-day vampire coven. Told in a unique, intimate setting under the direction of Dennis Hennessy, Artistic Director of the New Theatre.
Performance Schedule:
3/11 @ 7:30 pm – Preview
3/12 @ 7:30 pm – Preview
3/13 @ 7:30 pm – Preview
3/14 @ 7:30 pm – Opening Night
3/15 @ 3:00 pm – Post-Show Talkback
3/18 @ 7:30 pm – Post-Show Talkback
3/19 @ 7:30 pm
3/20 @ 7:30 pm
3/21 @ 7:30 pm
3/22 @ 3:00 pm
3/23 @ 7:30 pm
3/26 @ 7:30 pm
3/27 @ 7:30 pm – Post-Show Talkback
3/28 @ 7:30 pm
3/29 @ 3:00 pm