Midwest Poets Series: David Baker
When:
September 17, 2019
all-day
2019-09-17T00:00:00-05:00
2019-09-18T00:00:00-05:00
Where:
Arrupe Hall Auditorium
Pedro Arrupe Hall
5351 Forest Ave, Kansas City, MO 64110
USA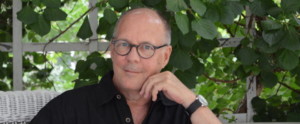 The Midwest Poets Series welcomes award-winning and Missouri-raised Scavenger Loop author David Baker for a reading at 7 p.m. Tuesday, Sept. 17, in Arrupe Hall.
Baker is often described as a poet of place, indebted to the American Romantic tradition of Emerson and Whitman, as well as Frost. His poems typically explore an individual's sense of and engagement with their natural surroundings, and embrace complicated notions of history, home and memory. Born in Bangor, Maine, Baker spent much of his childhood in Missouri, and has received fellowships and awards from the Poetry Society of America, the Pushcart Foundation, the National Endowment for the Arts and the Guggenheim Foundation. He is the author of numerous collections of poetry, including widely acclaimed Changeable Thunder, Midwest Eclogue, Never-Ending Birds, and Scavenger Loop, and works of literary criticism.
Reading begins at 7 p.m. in Arrupe Hall auditorium, with a book signing to follow. Admission is free.